Match Coverage
What we're watching in Real Salt Lake vs. St. Louis City SC
A depleted RSL side welcome newcomers and league leaders St. Louis to Utah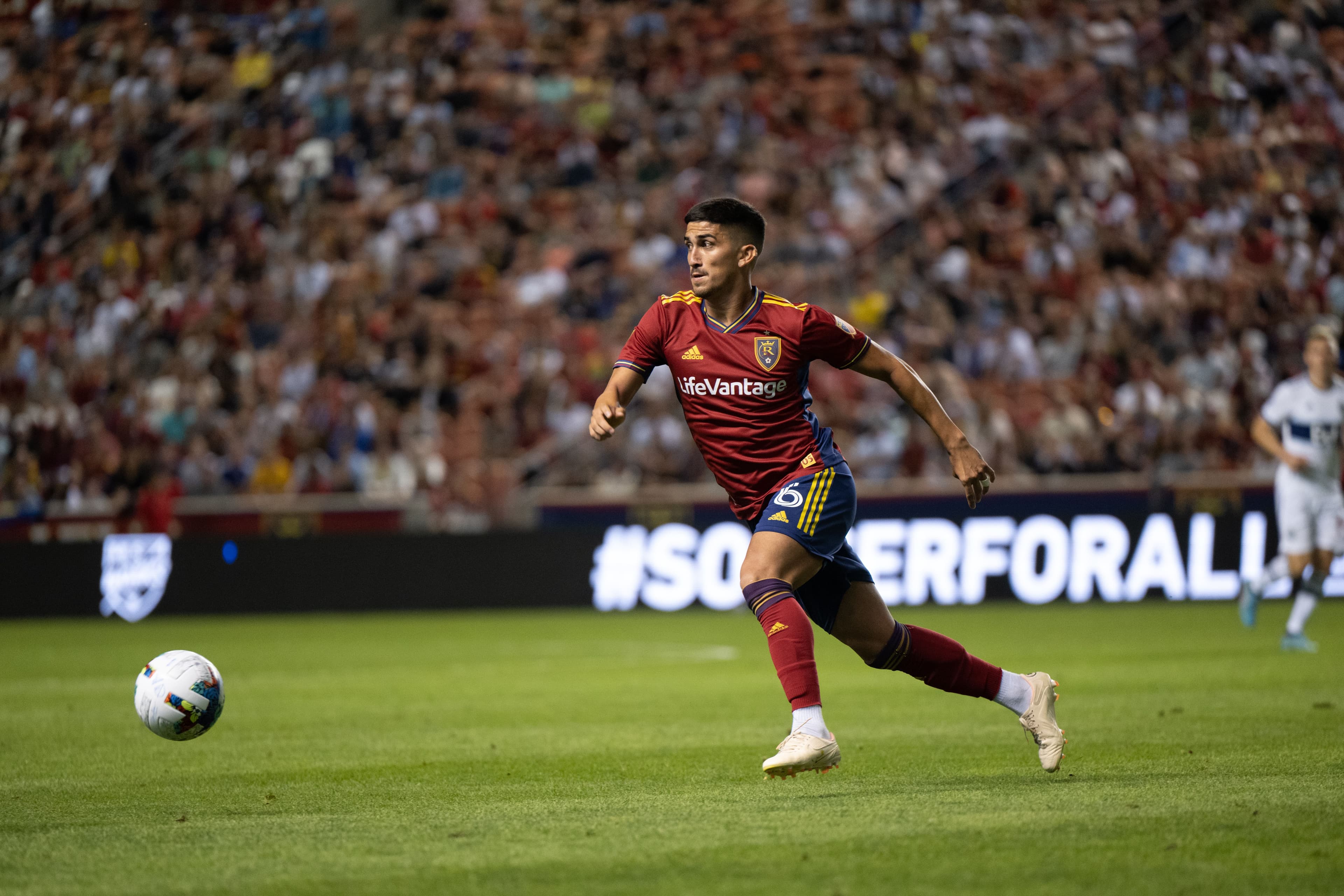 Lucas Muller | Wasatch Soccer Sentinel
St. Louis City SC have had a perfect start to their time in Major League soccer, winning all four of their games thus far. Real Salt Lake are coming off a bye week, which generally allows for rest and recovery, but between injuries and call ups for the international window, RSL are down a good many players. Can a deleted Real bring St. Louis' historic run to an end?
Backline
Both Marcello Silva and Eric Holt are on this week's injury report and it's unlikely they feature. This might be manageable, but left back Bryan Oviedo is also injured, and having two starters and one backup out on the backline is a significant challenge. On the positive side, Brayan Vera has joined the team and should be ready to go. The 24 year old Colombian can play at left back and center back, so he's likely to feature. If he's on the left, and Brody and Glad start, then we could see a player like Delentz Pierre start. Or Mastroeni could change things entirely and go for a three man backline.
Pablo Ruiz returns
Midfielder Pablo Ruiz has rejoined the team after sorting out visa issues and he is a much needed asset on the team. Ruiz can be a streaky player, but when he's at his best, he may be the most impactful central player on the team. Ojeda is on international duty and Löffelsend is listed as questionable with an illness. If Jasper isn't back, we may see Scott Caldwell or perhaps Moses Nyeman get the nod.
A better response
RSL started their season with a surprised win on the road. They had gone down to Vancouver but were able to fight back and secure a victory. They were mostly lifeless against a good Sounders team in Seattle, then couldn't break down Austin after giving up some preventable goals. Two losses in a row is not a crisis, but they need to learn from those lessons and improve. The challenge tonight is the timing of playing during the international break and injuries, which means 13 players are out (6 of whom are starters) while hosting the hottest team in the league.
Player availability
Out: Farnsworth (thigh), Kei (ankle), Hidalgo (hamstring)
Questionable: Silva (hamstring), Holt (achilles), Oviedo (calf), Savarino (calf), Musovski (ankle), Löffelsend (illness)
International: Rubin (Guatemala), Ojeda(Paraguay), Luna (U-20 US), Beavers (U-19 US)
Predicted lineup