Match Coverage
Real Salt Lake vs. St. Louis City match preview
RSL and St. Louis City SC meet for their first-ever match on Saturday. Which SLC team will reign supreme?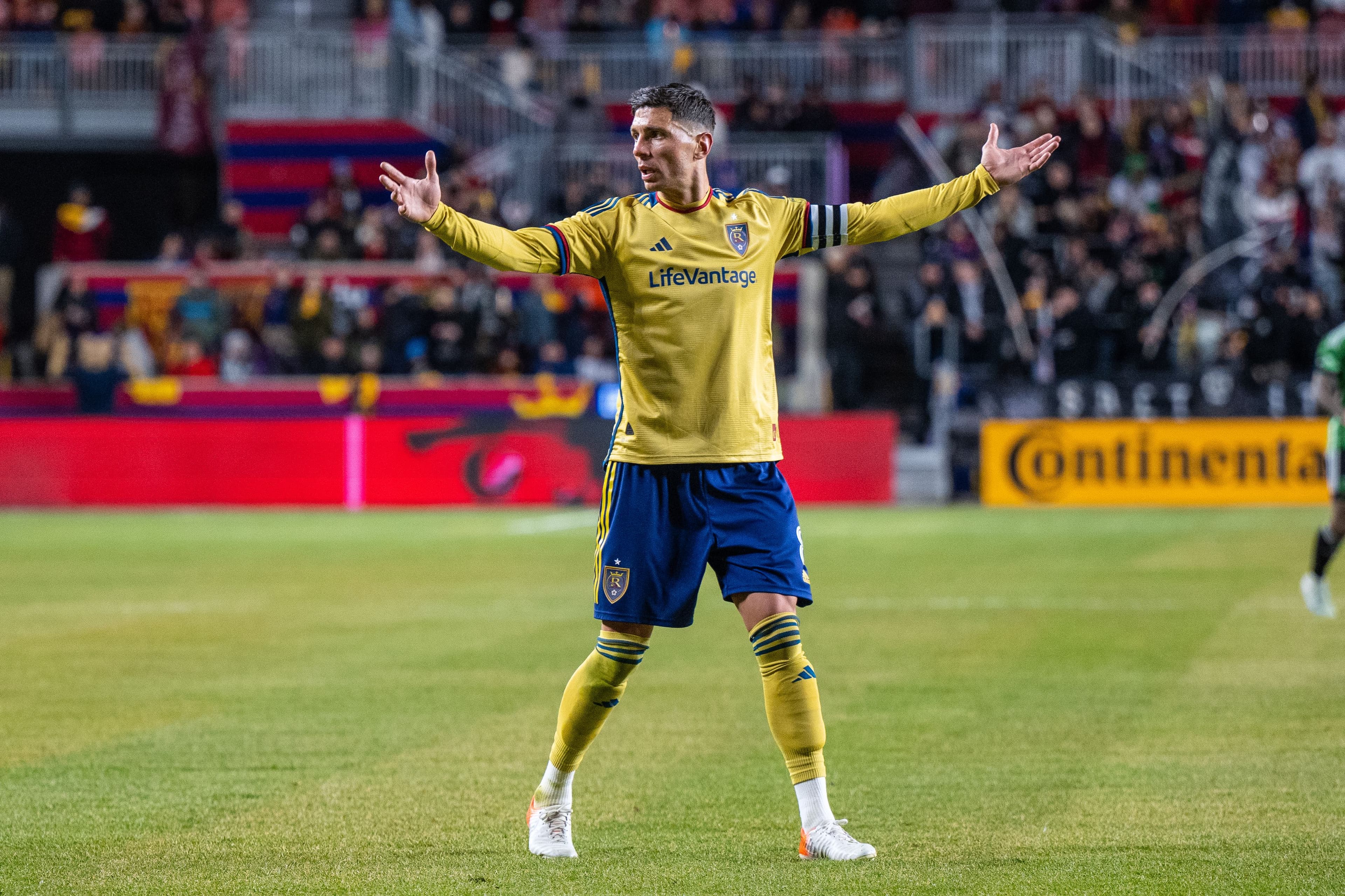 Lucas Muller | Wasatch Soccer Sentinel
What RSL needs to do to win
Well, um, it's a big one. They're going to have to cope with an intensive slate of injuries, which is anything but ideal. Take a look at my predicted starting lineup, then take a look at the injuries and absences. Or do it in the reverse order of that, because that's how this has been structured. Anyway, you get the idea, right? The deck is stacked against Real Salt Lake, and there's really no getting around that.
Oh, and complicating matters? St. Lous City SC has played only four games in MLS. Total. And they've won every single one of those. So... that's fun!
Match details
Date and time: Saturday, March 25, 7:30 p.m.
Location: Sandy, Utah
Injuries and absences
Out
Gavin Beavers (international duty, U.S. U-19s)
Zack Farnsworth (thigh)
Axel Kei (ankle)
Bode Hidalgo (hamstring)
Diego Luna (international duty, U.S. U-20s)
Braian Ojeda (international duty, Paraguay)
Rubio Rubin (international duty, Guatemala)
Questionable
Marcelo Silva (hamstring)
Erik Holt (achilles)
Jasper Löffelsend (illness)
Bryan Ovideo (calf)
Jefferson Savarino (calf)
Danny Musovski (ankle)
Predicted lineup and formation
Formation: 3-4-3
MacMath
Pierre, Glad, Vera
Brody, Ruiz, Caldwell, Chang
Julio, Kreilach, Paul
I'm grasping here already. This is all assuming none of the questionable players make the starting eleven. Given each of those concerns, though, let's just say we'd probably be better off sacrificing one game if it meant not losing multiple players for long periods of the season.
Here's another look at a potential starting XI.
Formation: 4-2-3-1
MacMath
Brody, Pierra, Glad, Vera
Ruiz, Caldwell
Chang, Kreilach, Julio
Paul
But you know what? Your guess really is as good as mine. Or anybody's.
Quote of the match
I wanted to set the table on Monday as to what to expect on Saturday. If we can match that fight, I feel like we'll put ourselves in a position to get a good result. That was the reason for the intense training session.
— Pablo Mastroeni, on Monday, discussing preparing for Saturday's match