Columns
Back Aches: What's wrong with Real Salt Lake's defense?
What do you do when your best left back is also your best right back?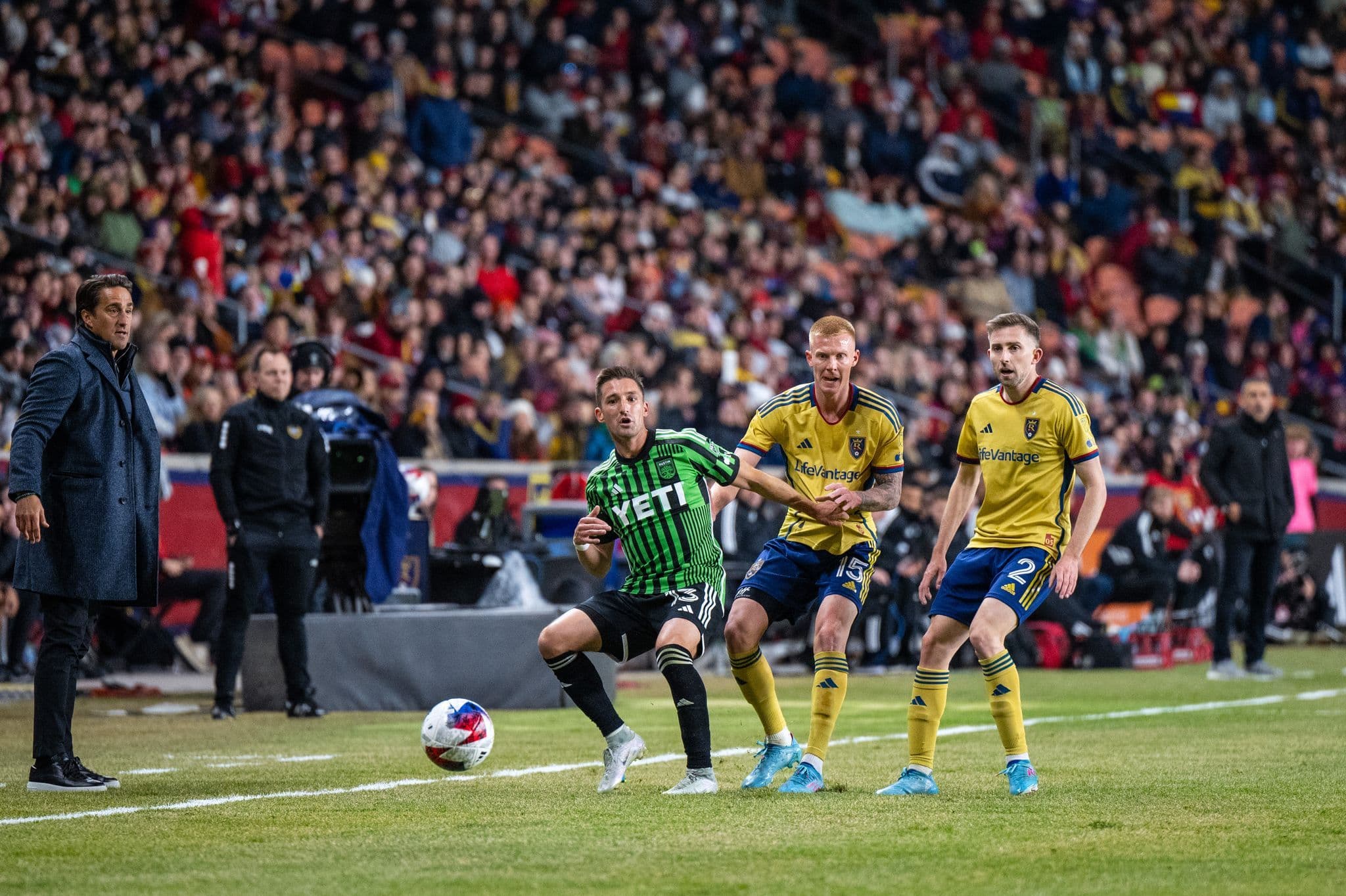 Lucas Muller | Wasatch Soccer Sentinel
Some Acknowledgements
The Aaron Herrera deal is still baffling. Not even the Apple TV commentators seem to understand it. While that deal necessitates this discussion, it's not the core focus. I'm going to dance around it a bit, but trust I know it's there.
We're three games in. This insight is anecdotal at best, but given no players were added to the backline three matches into the season I think it's a fair observation.
I'm a Brody-Bro for life. Don't you dare accuse me of being otherwise.
Back Strength
For a bulk of the last two seasons, the back line has been one of the most solid and reliable segments of the team. The highlights reels are devoid of goals or big attacking sequences, but are overflowing with last ditch tackles and goal line clearances. Across a 34-match season, there was little need for rotation or experimentation.
It was every project manager's dream. It worked, it was reliable, and it was cost effective.
Then a component was changed and it's all now in doubt.
Back Balance
Andrew Brody is a proper enigma. A backup right back, thrown in as a left back solely through attrition and necessity, and bosses it.
Those highlights I mentioned previously…dude is all over them on both sides. Defensively solid, full of heroics, and would occasionally find the back of the net. Crushed it for a ton of minutes since ending up on that left side.
Then we came around to last spring and the first choice right back was injured so the newly crowned first choice left back moves back to his "natural position" and a rotating cast of characters in the depth chat do their best to feel some lofty boots.
Aaron Herrera recovers from injury, Brody goes back out left, a loan move happens, a Costa Rican national left back comes in as a depth option, and balance is restored.
Three top players to cover two positions with one being able to do both. Not ideal, but a stronger position than a lot of MLS. Especially at the end of the 2022 season.
Back Out
A major trade happens that sees the teams first choice right back go to another club in the league. This shouldn't be an issue, since there was already a solid right back in the waiting line who had been biding their time on the wrong side of the field. It's a great opportunity to bring in that newly signed left back with international experience and make a real run.
And it just isn't working.
Especially against Austin FC, there were sequences of play where it felt like Brody was on the wrong side of the mark. That's maybe me projecting, but when you see a right back not close in on a defender that's on their goal side (left shoulder), it's easy to feel like that lapse is from the right shoulder being goal side and the left shoulder being touch side. When you see it multiple times, it definitely feels less like a projection and more of a problem.
Bryan Oviedo has yet to be the attacking presence that Brody once was on the left wing. You can observe Jefferson Savarino and/or Maikel Chang looking for those overlaps and underlaps and not finding them. Balls end up going back to the middle and struggling to get back out.
Back Adjustment
Ultimately, I think it's going to take time for the groove to be found. Andrew Brody needs to learn how to have the same dynamism without the advantage of playing inverted. Bryan Oviedo needs to learn how to fill the shoes that were left behind. The assortment of midfielders and wing backs will learn to adjust their runs and passes to fit those changes.
These are things that you would hope were shook out in preseason, but now that we're playing the games that count one can hope that the shared locker room and training sessions are working to fill the gap.
If not, maybe Brayan Vera having experience at left back opens up some options.