Savarino, Rubin headline RSL call-ups
Savarino, Rubin and Luna called up, will likely miss St. Louis match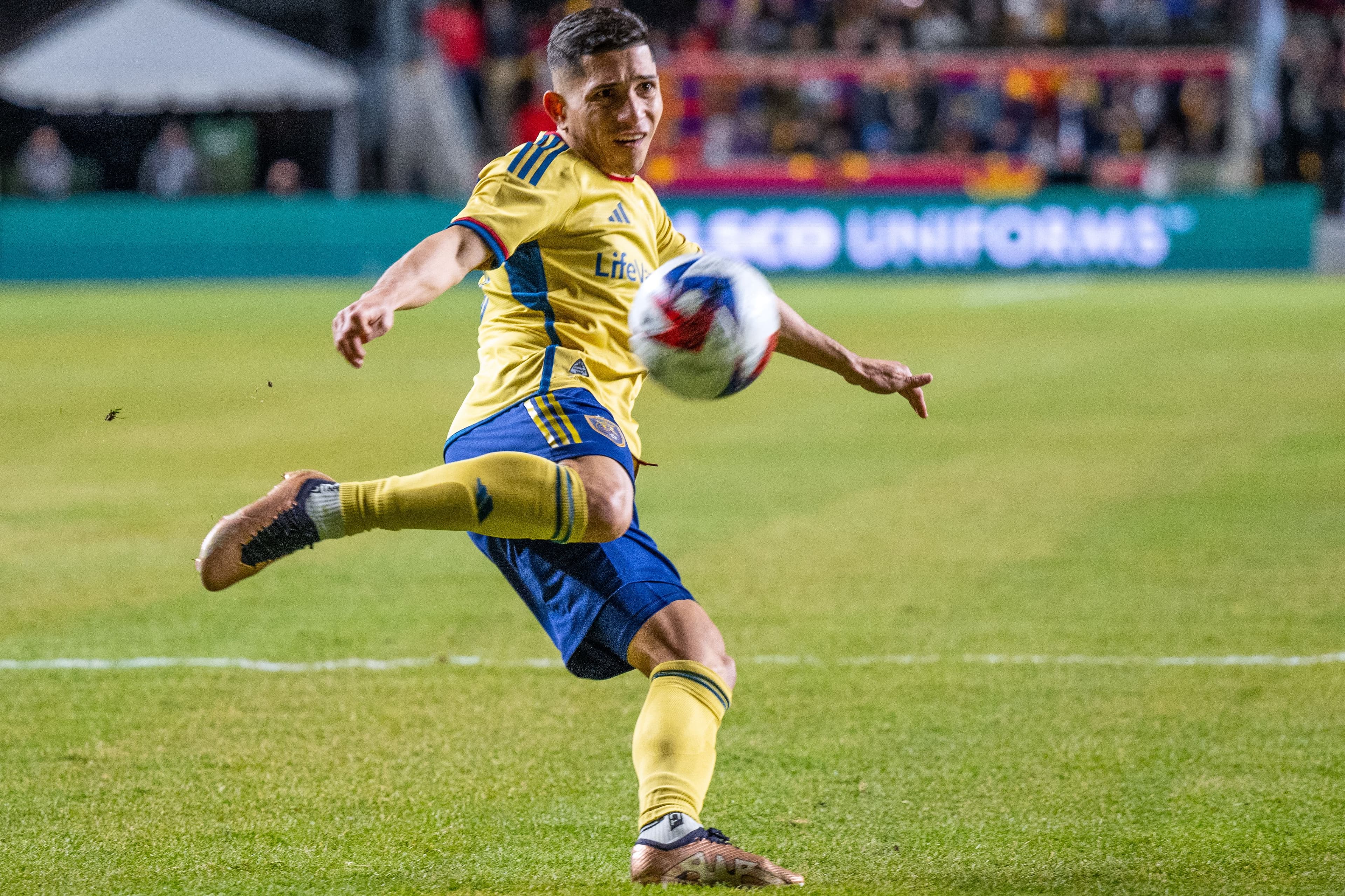 Update 03/21/23:
The club announced that Braian Ojeda would be joining the Paraguayan national team for a friendly against Chile on March 27th. This is the teams first outing since March 29th, 2022.
It also appears, at least to the Idioma Futve Twitter account, that Jefferson Savarino will be absent for the Venezuela's national team matches against Saudi Arabia and Uzbekistan for "personal reasons." There is no word as to whether or not this will effect his availability for this weekends match against St Louis City.
---
It feels like it's been an impossibly long time since we've had to look at the Real Salt Lake roster for an upcoming MLS match and see 4 players that will be missing on international duty. While it's nice to see players back on national teams, it may make for a difficult Saturday evening against a St Louis side that is coming off of three wins in a row.
Here's who will be out on international duty:
Rubio Rubin - Guatemala
Rubio Rubin joins the Guatemalan men's national team for their CONCACAF Nations League matches against Belize on March 24th and French Guiana on the 27th.Last June, Rubio made his fourth appearance for the Guatemalan national team and scored both goals in a 2-0 win over the Dominican Republic.
Jefferson Savarino - Venezuela
Jefferson will be headed to Saudi Arabia on March 24th and Uzbekistan on March 28th with the Venezuelan men's national team. Somewhat surprisingly, in the 31 caps (1,471 minutes) that Jefferson has with the national team, he has only notched two goals and four assists. Playing lower ranked sides should provide ample opportunity for him to increase those numbers on the weekend.
Diego Luna - United States U20
In preparation for the U20 World Cup in Indonesia this summer, Luna will join the U20 men's national team for friendlies against France U20 on March 22, England U20 on March 24, and Serbia U21 on March 28th. It's no secret that Diego's performance in the CONCACAF U20 Championship. With talents like Paxten Aaronsen, Owen Wolff, and Gaga Slonina on the squad, they'll hope to make an equally large impression on the world stage.
Gavin Beavers - United States U19
Monarchs standout goalkeeper Gavin Beavers is headed to Argentina for matches against the Argentina U19 team on March 24th and Racing Club de Avellaneda on March 27th. This is a great call up with an olympic cycle coming up. Gaga Slonina is probably sitting atop the throne for a while at the U20 level, but any minutes Gavin can get give him a shot at showing that he's worth a shot through the next Olympic cycle and beyond.
Fernando Delgado - Mexico U17
Coming off a win in the CONCACAF U17 championship, Fernando will join the Mexico U17's for a training camp in Dubai as they prepare for the U17 World Cup in Peru this December. Delgado started one match in the CONCACAF Championship and was consistently the second choice goalkeeper throughout 2023. As a dual national, he'll be a player to watch over the course of the next few years as both national teams look to fortify their goalkeeper pool going forward.