Match Coverage
What we're watching in Seattle Sounders vs. Real Salt Lake
RSL are on the road for their second game of the season as they face the Sounders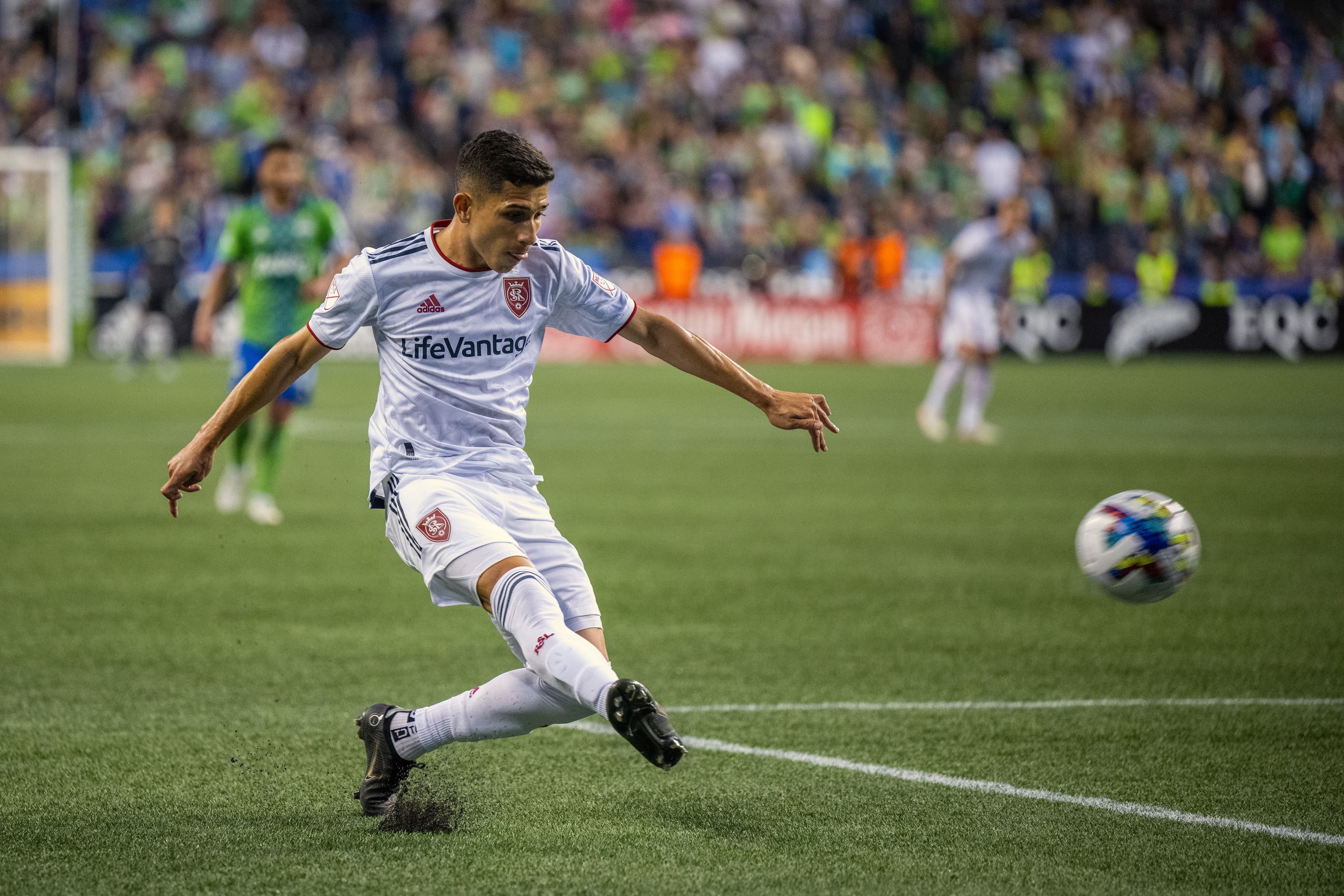 Lucas Muller | Wasatch Soccer Sentinel
Real Salt Lake have their second road game in a row, also in the Pacific Northwest, this time against the Seattle Sounders. The Sounders opened their season last weekend with an impressive 4-0 win over the Colorado Rapids. RSL were also able to secure a win last Saturday, defeating the Vancouver Whitecaps 2-1 at BC Place.
A tougher opponent
The Seattle Sounders had a poor 2022 MLS season, but if last weekend is any indication, they're back to the Seattle of old (which, turns out, is pretty good). RSL and Seattle have a lot of connections. RSL's former GM Craig Waibel is now the Sounders GM and Chief Soccer Officer, RSL's former head coach in Freddy Juarez is now an assistant on Brian Schmetzer's staff, and midfielders Kelyn Rowe and Albert Rusnak are on Seattle's roster. That lends itself to a lot of insider knowledge both ways.
Seattle's attack is the main concern for RSL. They have good forwards who are simply better than what RSL faced against Vancouver last weekend. Justen Glad struggled early on in that game, but looked better in the second half. The backline is very familiar with one another, with only Oviedo being newer to the team (though he joined last summer). With a change in the middle, can RSL be effective in defense?
A weakened midfield
RSL are without two key midfielders today. Pablo Ruiz has not yet rejoined the team after securing his green card in Argentina. Jasper Löffelsend is suspended for this game for "violent conduct", having been deemed to have spit on a Whitecaps players last Saturday.
We're sure to see Braian Ojeda in the middle, and it's most likely he is paired with Scott Caldwell. Pablo Mastroeni could tinker with the setup entirely, perhaps pushing Krielach back or introducing Diego Luna to the starting XI but Caldwell came in last weekend and did a decent job. With Mastroeni's emphasis on everyone knowing their roles, I think it unlikely we see major changes to how they lineup.
Rubin is back
Forward Rubio Rubin is available for this game, having missed last week through red card suspension. Anderson Julio started against Vancouver and was alright, but didn't particularly set himself a part. Unless another signing is made, the coaching staff seem to think of Rubio as the go-to number 9 for this team. Speaking to the media this week, Rubin seems excited at the prospect of playing in Seattle. He said he's in the best shape of his life, and his parents, who live in Oregon, are making the drive up to Seattle for this game. This will be a challenging environment for a first game of the season, but he's a talented player when he's at his best.
Injury report
Out: Farnsworth (thigh), Kei (ankle)
Suspended: Loffelsend (1st of 2 games)
Predicted lineup