Match Coverage
What we're watching in Vancouver Whitecaps vs. Real Salt Lake
RSL's season opener takes them to Vancouver where they face the Whitecaps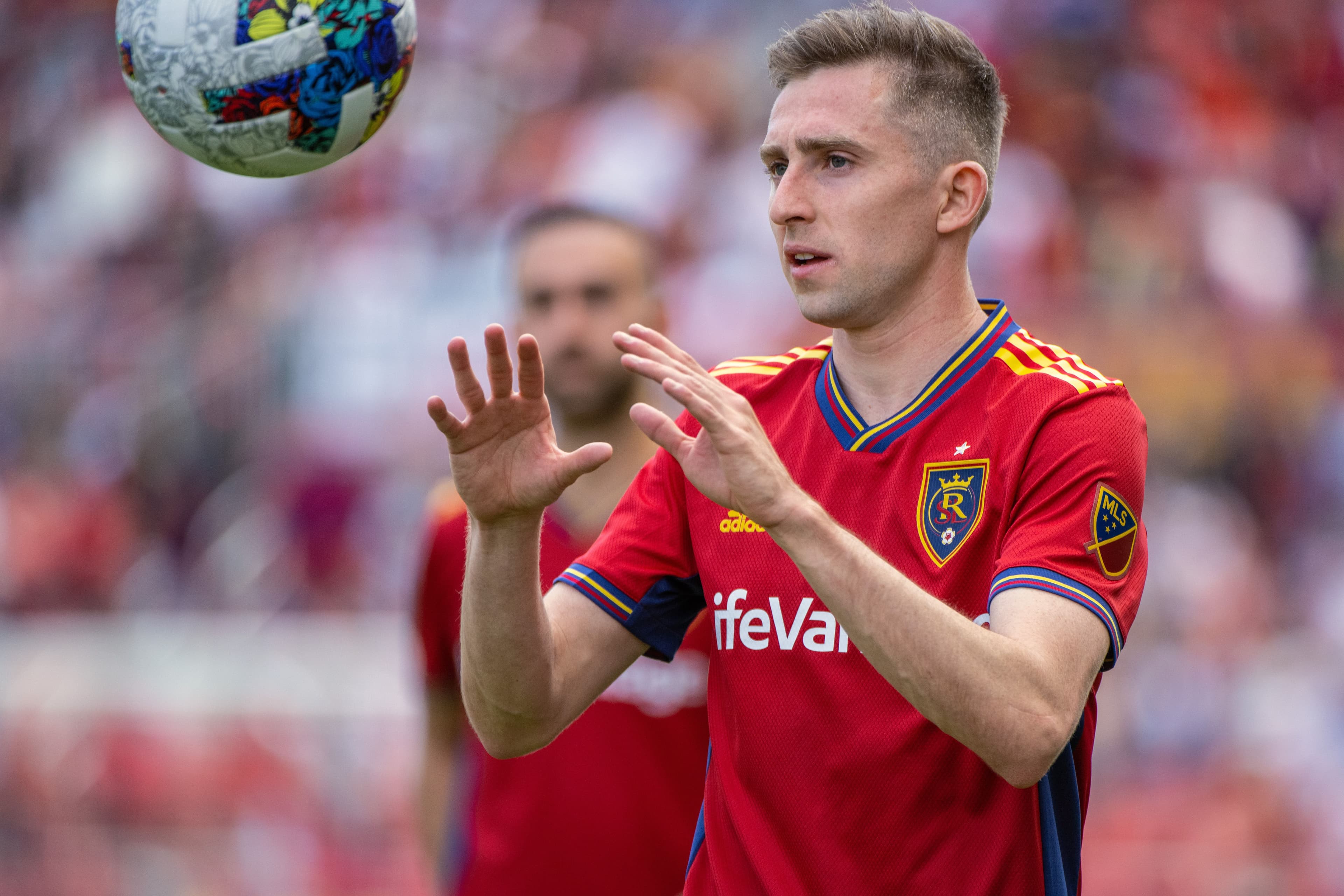 Lucas Muller | Wasatch Soccer Sentinel
The 2023 season is upon us and Real Salt Lake have refreshed their squad after a positive preseason.
RSL finished 2022 by making the playoffs on decision day. They then were away to Austin FC, where they took a 2-0 lead but ultimately fell to The Verde in the penalty shootout after 120 minutes of play. It was a fun and dramatic end to the year, but also highlighted some of RSL's shortcomings.
In 2023, the team is looking to improve their attack. RSL captain Damir Kreilach is back, Danny Musovski is healthy, Jefferson Savarino has a full preseason under his belt (having joined halfway through 2022), and they've reinforced the attack through players like Ilijah Paul (via the draft) and Andres Gomez.
Andres Gomez
Right-sided winger Andres Gomez represents Real's largest transfer fee in club history. The 20 year old Colombia will be wearing the number 11 shirt and should be a strong addition to the team's offensive presence. One possible issue is he plays the same position as RSL's best player in Jefferson Savarino. Sava does offer more positional versatility and can play at the 10 or on the left wing. We're likely to see Sava on the left and Gomez on the right as the season progresses, which is a an improvement over Chang and Meram on the wings, both of whom can still provide a great spark off the bench.
Since Gomez joined the squad later into preseason, he may not get the start tonight. If he doesn't, expect to see either Chang or Meram start, with Savarino playing opposite one of them. I would expect that Gomez at least comes in as a sub, so his impact will be interesting to watch.
The attack
Much of preseason was spent working on RSL's attack. Scoring goals was a struggle in 2022, with Albert Rusnak going to Seattle and Kreilach missing most of the year injured. The team's top goal scorer from last season, Sergio Cordova, has joined Vancouver and may feature in this game. Bobby Wood also left RSL, joining the New England Revolution.
The center forward position is the biggest question mark on this roster. RSL General Manager Elliot Fall said they're still looking to bring in another forward, so more signings could be on their way, but that doesn't help in this game.
Rubio Rubin will miss this game, serving his red card suspension from the Austin playoff game. If the last preseason is any indiction of this game, and Mastroeni said they were looking to treat that like a regular season game, then we'll see Anderson Julio up top. That friendly against the Fire saw Dami, Sava, Chang, and Julio in the attack, with Paul, Gomez, Meram, and Musovski all making substitute appearances.
This game will be the first proof if the focus on improving the attack has worked.
Outside backs
Not to disrespect Cordova, but RSL's biggest loss this offseason was Aaron Herrera going to Montreal. The front office felt comfortable with the move because Bryan Oviedo is a natural left-back. This allows for Andrew Brody to play on his preferred right-side. Oviedo is a bit of a question mark. He's 33, has played at a high level, but playing the majority of games in a season could be a challenge. Colombian defender Brayan Vera's best spot I left back, though the team seems to be thinking of him, in this moment at least, as a center back. He's played there, but since he's not joined the team yet (he should be here before the home owner), it's hard to say where's he fits in best with this squad.
Regardless of outgoing players and new signings, Brody and Oviedo are the players for the job tonight and they're both good. We get to see him work together in a defensive structures that is very similar to last season.
Player availability report
Out: Farnsworth (thigh), Kei (ankle)
Suspended: Rubin (Second Caution 10/16/22)
On loan: Orozco (Santos Laguna), Menendez (Newell's Old Boys), Benitez (Forward Madison)
Note: reports have emerged that Pablo Ruiz was unable to travel with the team as he's sorting through green card issues. New signing Brayan Vera has not arrived in Utah yet.
Predicted lineup