Vancouver Whitecaps vs. Real Salt Lake match preview
The season opener kicks off on Saturday. Let's get ready together.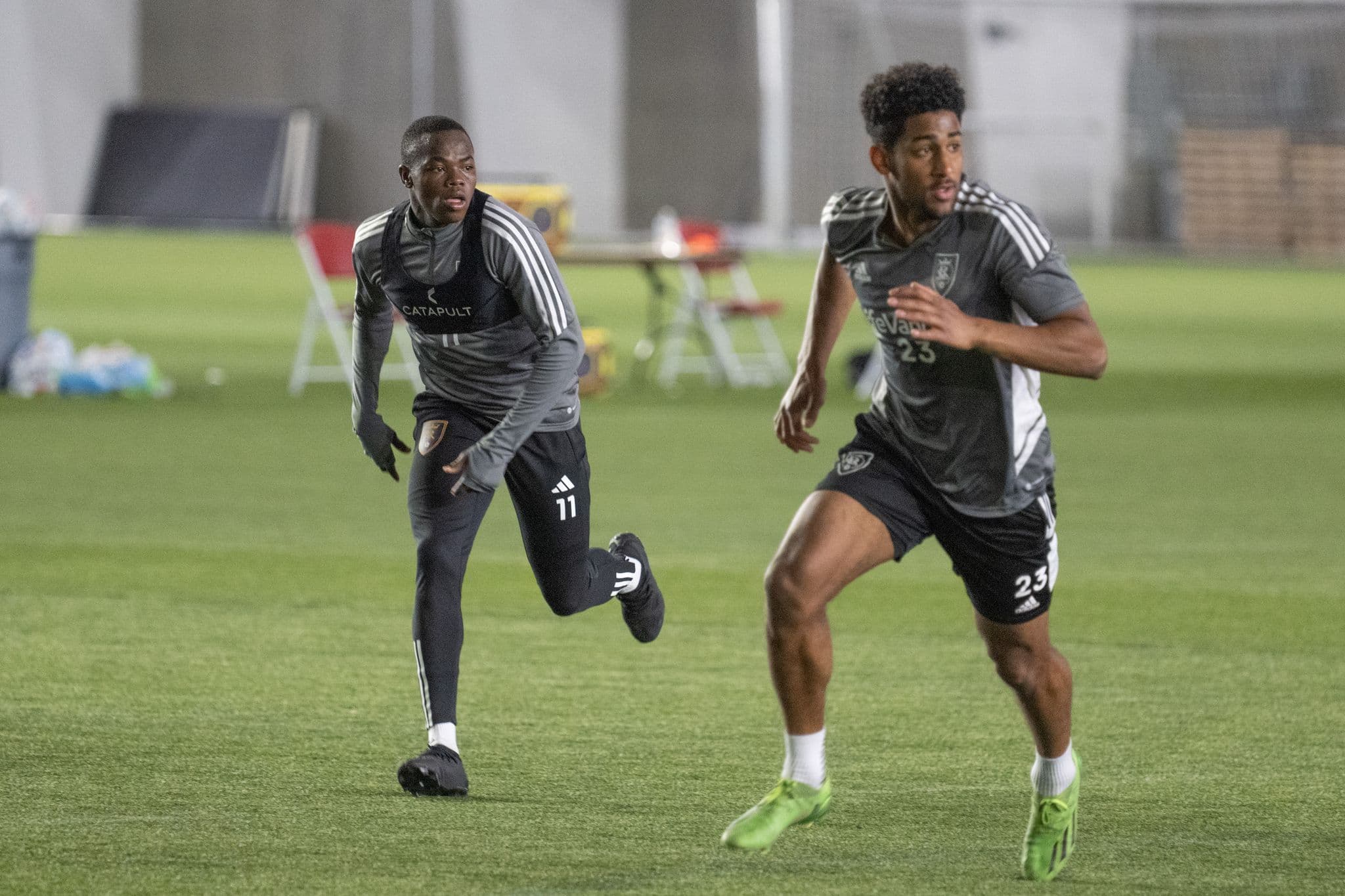 Lucas Muller | Wasatch Soccer Sentinel
What RSL needs to do to win
Who knows! We didn't really see preseason. I'm going to say "do what they did in preseason," even though I have very little idea what that actually was. I mean, goals were scored. That's a nice thing.
Match details
Date and time: Saturday, Feb. 25, 8:30 p.m. Mountain Standard
Location: BC Place; Vancouver, B.C., Canada
Stream: Apple TV
English Radio: KSL Sports Zone (97.5 FM, 1280 AM) or KSL News Radio (102.7 FM, 1160 AM)
Spanish Radio: KBMG Latino 106.3, La Gran D 102.3, KTUB 1600
Match notes
This match could mark the first appearance of several Real Salt Lake players. Andrés Gómez is chief among those, but I wouldn't be completely surprised to see Ilijah Paul, Bertin Jacquesson or Moses Nyeman in contention.
RSL has scored a fair few goals in preseason, but what happens when the rubber meets the road? (I think that metaphor is about flying cars.) Will they continue scoring goals, or will they find things harder in competitive matches? It's always hard to tell, and it's one reason why preseason results are not entirely meaningful in this regard.
Injuries and absences
Out
Zack Farnsworth is out with an apparent thigh concern
Axel Kei is out with an apparent ankle concern
Rubio Rubin earned himself a red card in Real Salt Lake's last match. He'll be out as a result.
Brayan Vera is not yet available for selection after his signing
Predicted lineup and formation
4-2-3-1
MacMath
Brody, Glad, Silva, Oviedo
Ruiz, Ojeda
Chang, Kreilach, Savarino
Julio
This could, of course, be totally wrong. I don't actually know.
Quote of the match
If you're out for a full year, it's going to take a while to get back to that form. But what I will say, he's definitely further along than what I anticipated. Things like footwork, fast twitch — those things have been dormant for about a year. But what I will say is his communication, his movement, his understanding, his ability to lead presses, his leadership have been super impactful while he continues to gain in other areas.
— Pablo Mastroeni on Damir Kreilach, via Salt City FC
Stat of the match
Real Salt Lake hasn't lost their season opener since 2009, when the team lost on the road to Seattle Sounders in their league debut.
Last ten matches
Sat., Aug 20, 2022: Real Salt Lake 1-1 Vancouver Whitecaps
Sat., Jun 4, 2022: Vancouver Whitecaps 2-1 Real Salt Lake
Sun., Aug 29, 2021: Vancouver Whitecaps 4-1 Real Salt Lake
Wed., Jul 7, 2021: Vancouver Whitecaps 0-4 Real Salt Lake
Fri., Jun 18, 2021: Real Salt Lake 3-1 Vancouver Whitecaps
Sat., Oct 10, 2020: Vancouver Whitecaps 2-1 Real Salt Lake
Sat., Sep 19, 2020: Real Salt Lake 1-2 Vancouver Whitecaps
Sun., Oct 6, 2019: Vancouver Whitecaps 0-1 Real Salt Lake
Sat., Mar 9, 2019: Real Salt Lake 1-0 Vancouver Whitecaps
Fri., Apr 27, 2018: Vancouver Whitecaps 2-0 Real Salt Lake