Real Salt Lake
RSL conclude preseason looking to improve attack ahead of season's start
RSL wrap up their time in Arizona with a win before the season starts next weekend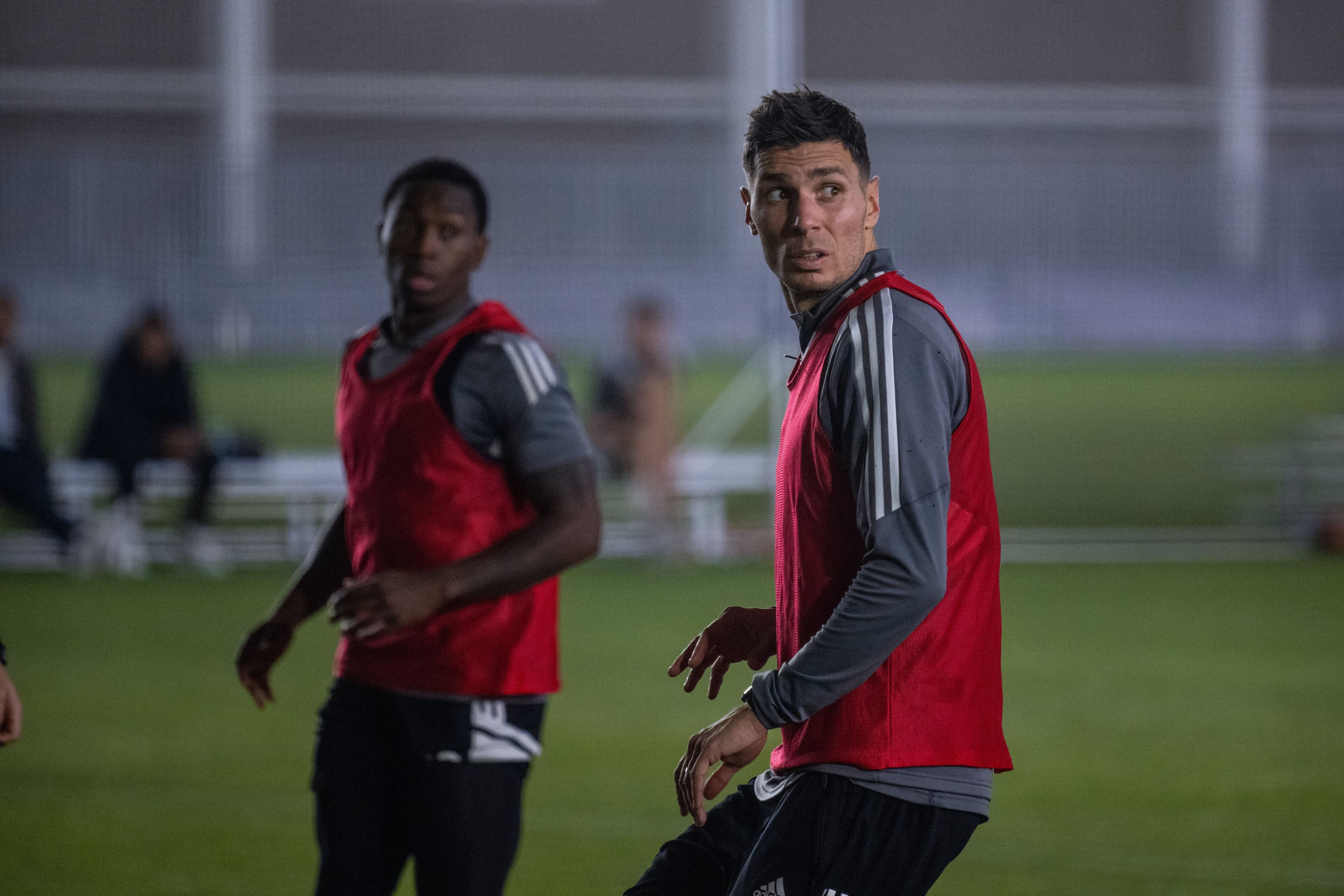 Lucas Muller | Wasatch Soccer Sentinel
Real Salt Lake have completed their final preseason game with a 3-0 win over Chicago Fire on Saturday.
RSL were in Tucson, Arizona for the FC Tucson Desert Showcase at Kino Stadium, which has been a staple of Real's preseason for several years. In those games, RSL won two and drew two. Prior to their trip to the Grand Canyon State, RSL had defeated the 2022 MLS Cup and Supporter Shield champions LAFC 2-0 (with goals from Rubin and Jacquesson). The team also played in a number of scrimmages, but those results were not disclosed.
In the Desert Showcase, they first faced rivals Sporting Kansas City on the 8th of February. SKC took an early lead via a goal from Johnny Russell in the 11th minute, before Damir Kreilach would bring RSL level just ten minutes later. RSL took the lead with a Bryan Oviedo goal but Kansas City drew level in the 55th minute, and the match ended 2-2. Players like Delentz Pierre, Tomas Gomez, and Bode Hidalgo started the game, which indicates some experimentation at this point in preseason.
On Feb. 11, RSL took on USL Championship side Sacramento Republic, who are lead by former Real Monarchs coach Mark Briggs. RSL started another experimental lineup, with players like Paul, Jacquesson, Hidalgo, Holt, Storlie, and Pierre all getting the nod. Pierre quickly showed his ability and scored in the 7th minute. A goal from the former RSL striker Douglas Martinez Jr. gave Sacramento their lone goal of the night and the match concluded 1-1.
Real played another USL Championship team in El Paso Locomotive FC on Feb. 14. This lineup was much closer to a full strength lineup, with only Holt, Caldwell, and Paul, who may not be regular starters, breaking into the XI. This game would end up being very one sided, with a 5-0 win for RSL. Goals were scored by Ojeda, Oviedo, Gómez (2) and Jacquesson.
RSL concluded their preseason friendlies against the Chicago Fire on Saturday. This lineup, featuring MacMath, Oviedo, Glad, Silva, Brody, Owed, Loffelsend, Savarino, Kreilach, Chang, and Julio is the closed to a ideal XI as we'd seen from the team. RSL's first goal was from Ojeda in the 22nd minute, with Savarino assisting. Sava would go on to get two goals in the 40th and 44th minutes of the game, and the match finished 3-0 to RSL.
RSL coach Pablo Mastroeni said he was looking to manage the game against Chicago in preparation for the Vancouver game.
Three wins and two draws is a good string of results, and while preseason results are not always indicative of how a team will preform in the regular season, it's a good place from which to build.
As the team turns their attention to Vancouver, they're looking to improve their attack while maintaining their defensive solidity from last season.
Mastroeni told the media the team is "looking to get more looks on goal."
"The focus has really been about playing forward, whether it's in transition on the first pass forward, running forward, or breaking the line in the build is that we really want to attack that back line and, again, I think the guys have been really good in preseason with that," Mastroeni said.
Defender Justen Glad echoed that sentiment, telling Wasatch Soccer Sentinel, "We have a lot of the same guys (defenders) from last year, so that understanding is there."
"We spent a lot of this preseason working on our attack, and hopefully our defense is the same as last year and we keep is solid in the back," Glad said.
As the team shifts from preseason to the regular season, not much changes in their approach. The group has been working on the same things, attacking, mindset, and movement being a few, but the work they've done up to this point has all been in preparation for the regular season. Over their five preseason friendlies, RSL scored 13 goals and only conceded three.
Though Rubio Rubin will miss the Vancouver game through red card suspension, the team has a healthy Damir Krielach again. The addition of Andres Gomez improves their attack from the wings. Ilijah Paul & Danny Musovski can serve as reinformances to Anderson Julio at the 9, which gives the team a good number of options up top.