RSL trades Cordova rights to Vancouver for up to $300,000 GAM, draft pick
The move is an unusual one in MLS, with the former RSL loanee fetching a hefty price tag.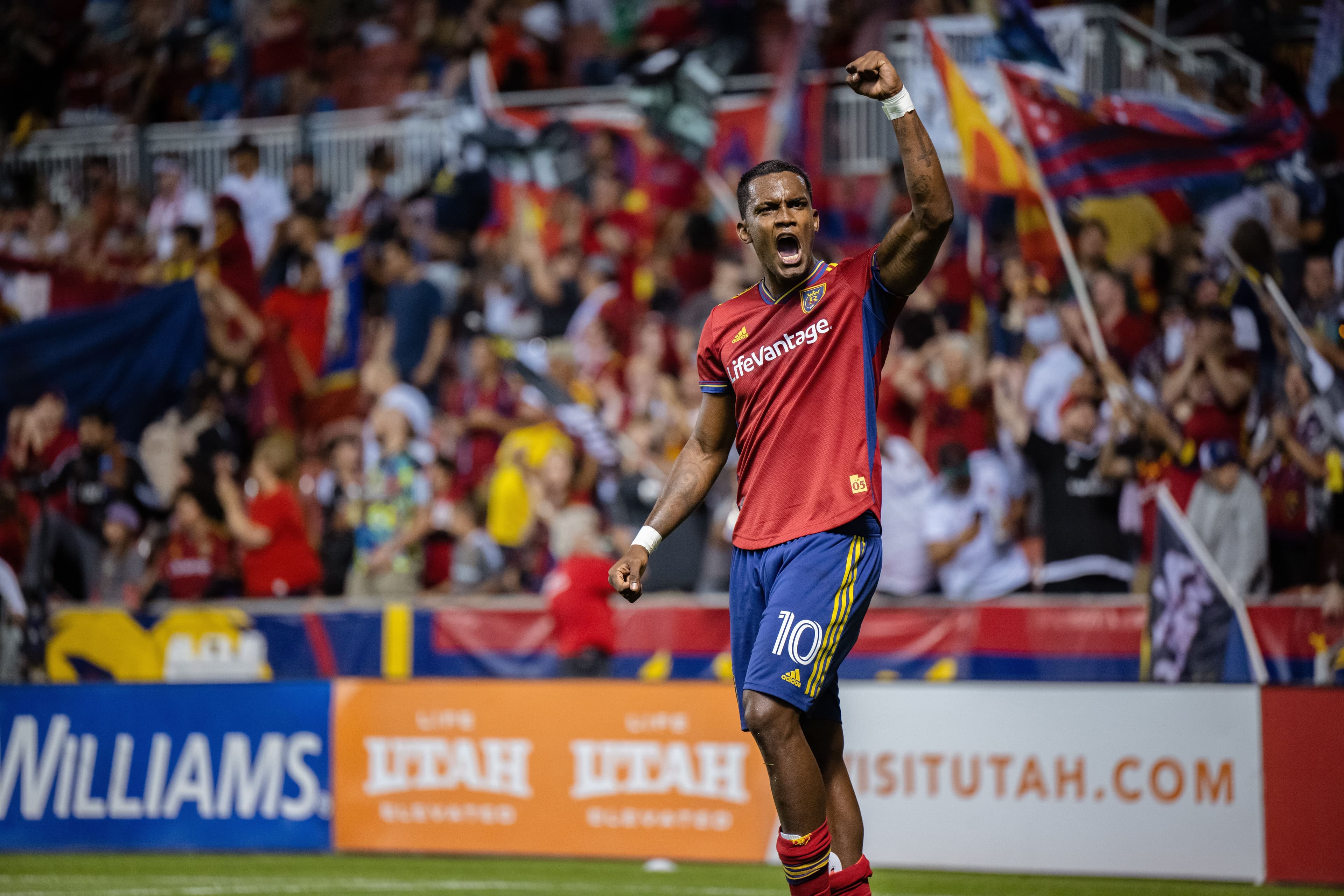 Lucas Muller | Wasatch Soccer Sentinel
Real Salt Lake announced the trading of Sergio Cordova's player rights to Vancouver Whitecaps, marking an unusual circumstance in Major League Soccer.
The outcome was heavily in RSL's favor, with the club receiving a guaranteed $200,000 in general allocation money split evenly across the 2023 and 2024 seasons, as well as a near-guaranteed $100,000 for 2025 should Cordova start at least five matches for his new club before the end of 2024.
Additionally, Real Salt Lake will receive Vancouver's natural first round pick in the 2024 MLS Draft.
Cordova's rights fetching a substantial fee is an interesting one. Cordova was on loan at Real Salt Lake from FC Augsburg, and RSL attempted to re-sign him following the expiration of that loan. Somewhere between the parties involved, a deal wasn't reached.
Were Cordova an MLS player already and not on loan from another club, his rights would have been subject to certain rules. However, because Cordova was a player who had played in MLS who was returning to MLS — only by virtue of being on-loan — and who his previous club (Real Salt Lake) attempted to re-sign, RSL retained right of first refusal on Cordova's playing in MLS. The rules are, of course, a little perplexing. That kept Cordova from being a player subject to discovery mechanisms, which would have fetched RSL a much smaller fee.
We can, of course, debate the merit of losing our leading goalscorer yet again, which is a pattern that should generally be avoided. But certainly, Real Salt Lake holding rights to a player that they are not going to be signing — as was made pretty clear with Cordova by the end of the saga — is about as MLS as you're going to get. Receiving $300,000 in allocation money for a player you're not signing, and with whom you weren't able to come to a deal? Well, that's even better for RSL.
MLS is a real weird league sometimes.