Who is Moses Nyeman?
Real Salt Lake's newest signing joins the club on loan from Blitzer-owned SK Beveren.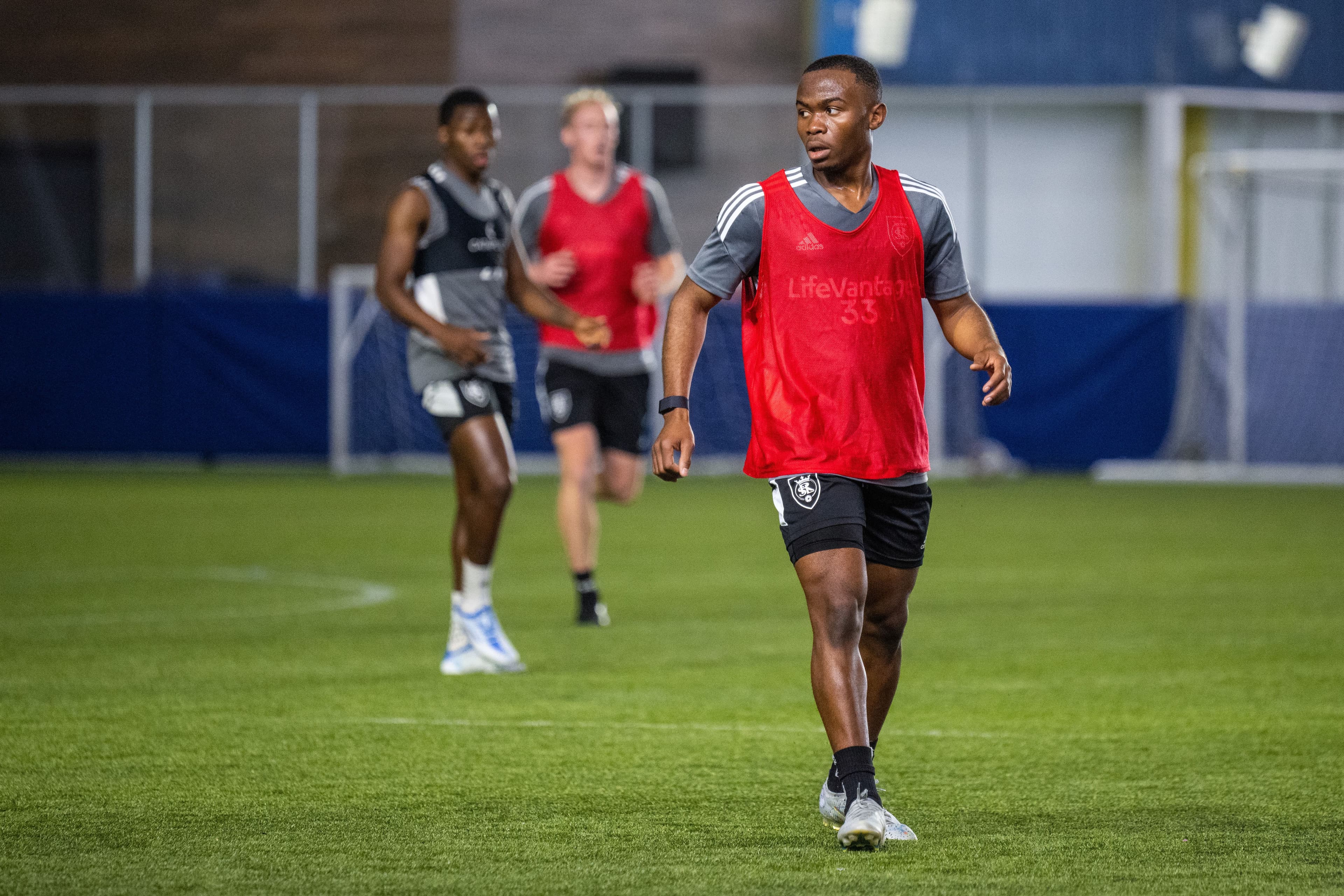 Lucas Muller | Wasatch Soccer Sentinel
Real Salt Lake announced the signing of Moses Nyeman today on a season-long loan from SK Beveren. RSL also holds an option to purchase the contract of the player.
Nyeman signed with SK Beveren from D.C. United. He didn't make an appearance in Europe from the time of his signing.
To get some detail on what we should expect from the 19-year-old midfielder, I spoke with D.C. United expert Ryan Keefer, a contributing editor at Black and Red United.
What would Moses Nyeman bring to a team like Real Salt Lake? Can he work in a route-one, high-octane setting?
The thing about Moses (which I'll get into shortly) is that it's hard to know where he is in terms of mindset and health. All things being equal, he's a kid who's very smart on and off the ball, and his vision with the ball is nothing short of breathtaking, he can definitely pick up an attacker on a counter better than most.
Should Nyeman be expected to play regularly at RSL?
Part of it may depend on what the expectations are for Braian Ojeda and Pablo Ruiz; I'd categorize Moses as more of an 8, partly due to his playing style, but also because if he was going to get thrown in immediately that may be the better use for him, until he gets in some sort of shape to be a 6 if he needed to be. Bear in mind he played less than 300 minutes last year with D.C. and hasn't appeared at all with Beveren. If/when he is ready I think he could make a push to start, for sure.
I know D.C. supporters are not particularly thrilled about this. Why?
I kind of think D.C. didn't get a chance to see him, and given his promise there's a bit of getting cheated; between injuries and whatever juju going on with D.C. he didn't get a chance to play after August 2021, came back in 2022 and got a red early in the season and didn't get much of a chance to play after that until he was sold. Even with that, D.C. got $350,000 for a seldom used midfielder who only turned 19 last November; he's got a ton of potential in the right environment.
---
Quotes from a club-issued release follow.
RSL general manager Elliot Fall:
Moses has shown well during this preseason in Utah, and has assimilated well to the group dynamic the last several weeks. We believe the glut of MLS experience gained at such a young age at D.C. United and his brief time with Beveren, as well as his life journey from Liberia to the U.S. youth national team system, have brought him to a point where he can contribute here.
Moses Nyeman:
My arrival to RSL has been a breath of fresh air, I've really enjoyed the welcome that my teammates and the club have provided. I see that everything from our coaching staff to the boys and through to our second team is well-managed for our group success. I'm looking forward to continuing to work hard here, getting to know our fans and the community-at-large.