Rob Zarkos out as Real Salt Lake soccer executive VP
The departure at the end of Zarkos' contract was "not acrimonious," a representative of Real Salt Lake said.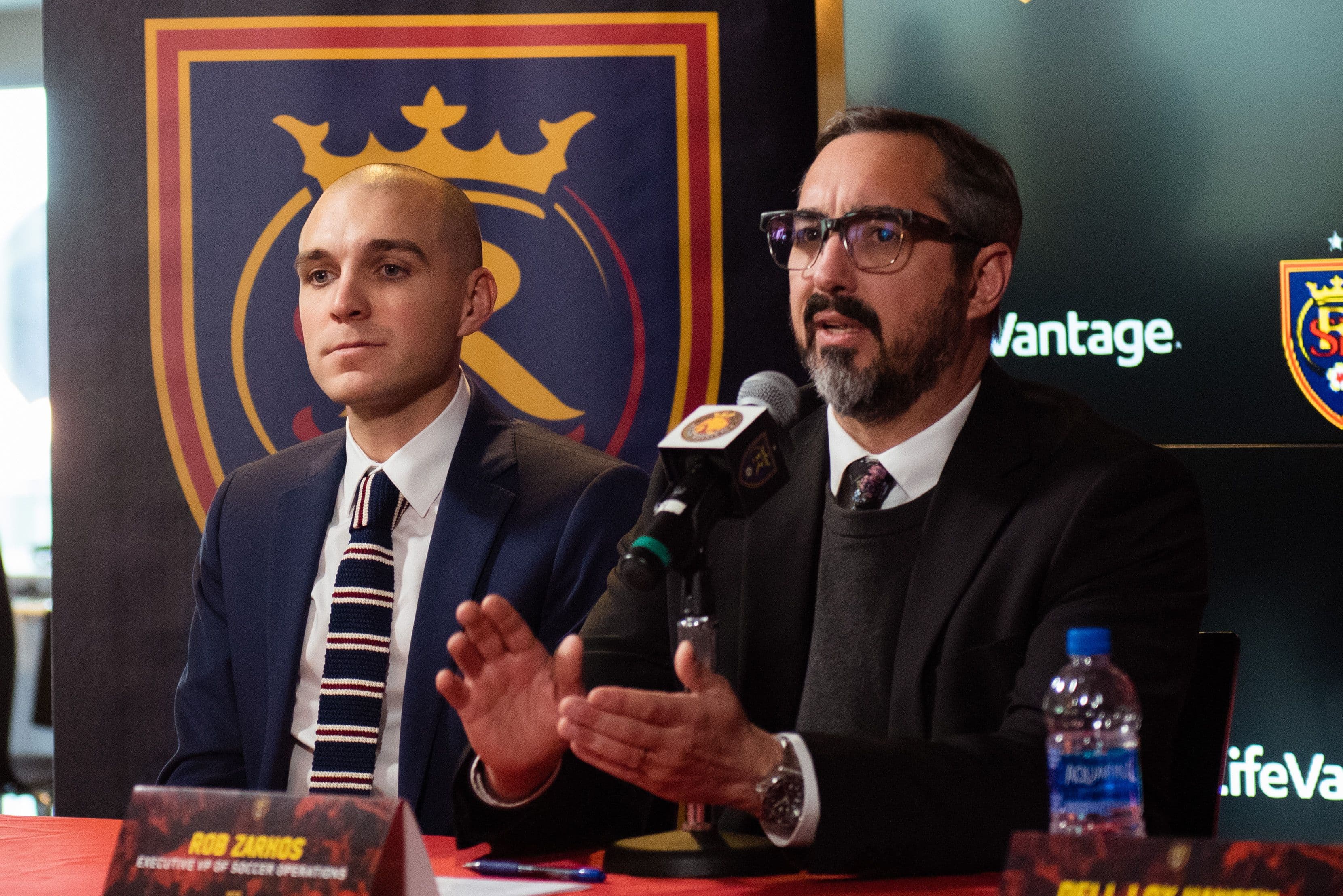 Rob Zarkos, right, speaking at a 2019 press conference. Lucas Muller | Wasatch Soccer Sentinel
Real Salt Lake's executive vice president of soccer operations, Rob Zarkos, is officially no longer with the organization, RSL Communications confirmed to Wasatch Soccer Sentinel.
The departure was "not acrimonious" and came at the end of his contract. The club appears not to be planning a direct replacement for Zarkos, who was responsible for the business side of the soccer operations. However, with the expected return of the Utah Royals, there are plans to both grow the business side of the organization and to further integrate with properties owned by David Blitzer, both in the U.S. and internationally.
Zarkos first moved into a vice president role at the organization after being promoted from his previous role as Real Monarchs president, which he assumed in 2014. He later held the dual role of Monarchs president and vice president of soccer administration and was named executive vice president of soccer operations in 2019.
A 2019 filing with the U.S. Securities and Exchange Commission for Fan Owned Club, Inc. (the investment operation around FC Pinzgau Saalfelden) clarified Zarkos' former role with Utah Soccer at the time.
Rob is directly responsible for team budgets, player movement and all team operations for Real Salt Lake, their USL team, women's team and the Club's youth academy.
Prior to joining the Real Salt Lake organization, Zarkos worked alongside Dell Loy Hansen as "in-house counsel and VP of Operations" for Hansen's massive real estate operation.