Vancouver targets former RSL man Sergio Córdova
The 26-year-old spent 2022 on loan at Real Salt Lake, scoring 11 goals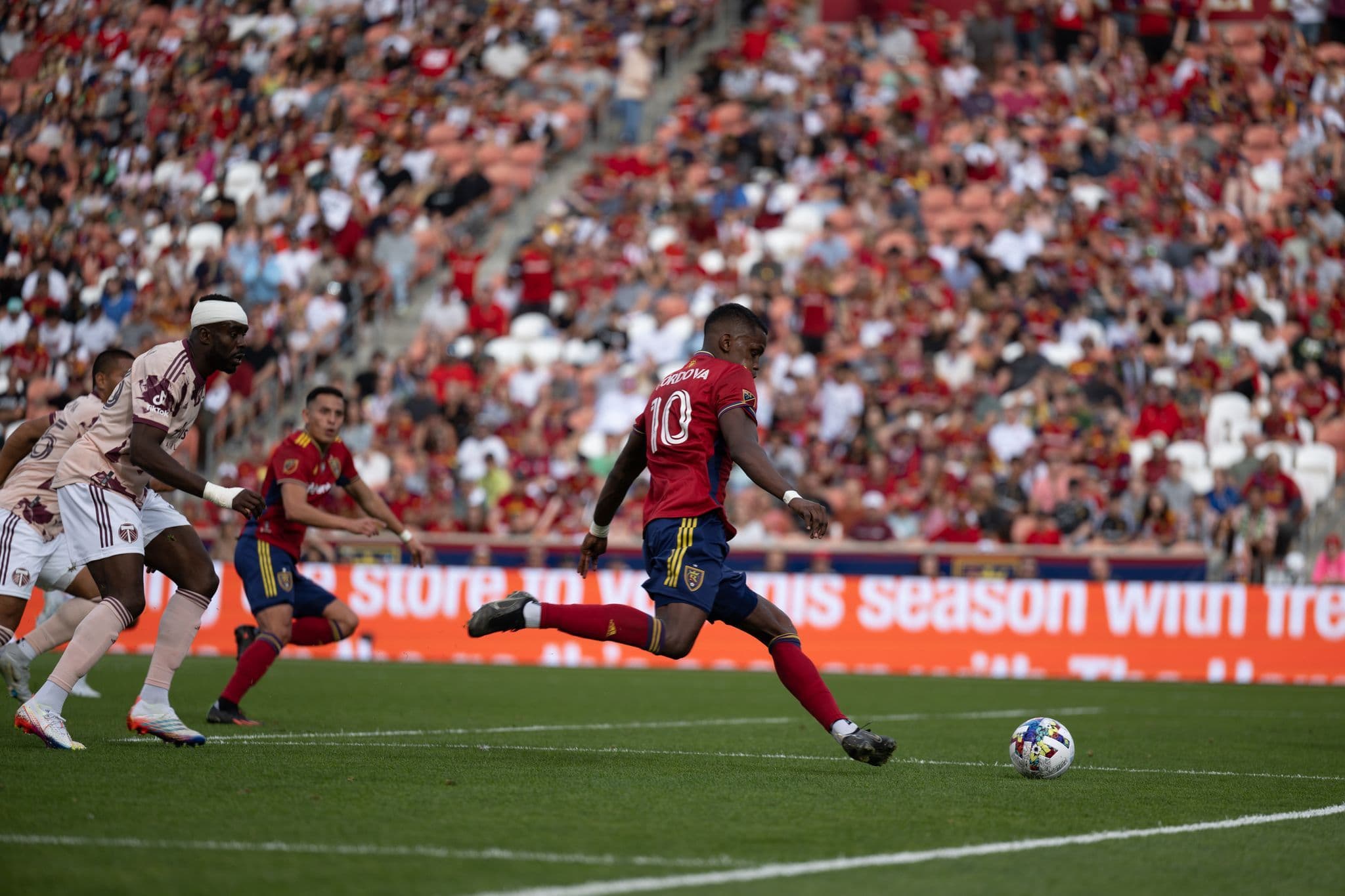 Lucas Muller | Wasatch Soccer Sentinel
Despite consistent reports from top brass at Real Salt Lake that the door was open for a Sergio Córdova return, a slightly stranger turn of events appears to be in store.
Córdova, 25, spent 2022 on loan with RSL from FC Augsburg, a team in which RSL co-owner David Blitzer has a minority stake. 2023 — and beyond — may well be spent at Vancouver Whitecaps, who are said to be preparing a $2m bid.
The initial report emerged in German publication Kicker, though no club was specified, and one would have been forgiven for thinking it was perhaps RSL. Manuel Veth, who is well-connected on all things Canadian soccer rumors, clarified the rumor and pointed the direction at Vancouver Whitecaps.
Embed: https://twitter.com/ManuelVeth/status/1621176224642138114
Tom Bogert, who has the pulse on all things MLS, confirmed the rumor.
Embed: https://twitter.com/tombogert/status/1621182558225448960
It's easy to see why an MLS team might hold interest in Córdova. He underwent a considerable transition period at RSL and still managed a nine-goal outlay in the regular season before scoring twice in the MLS Playoffs against Austin FC.
The question remains, of course, if he's worth a $2m spend --- and while it's tempting to say he's not, it's always interesting when it's another club making that valuation and not RSL.