Brian Dunseth named among Apple TV MLS broadcasters
Dunseth has been a fixture of RSL broadcasts for nearly the entirety of the team's existence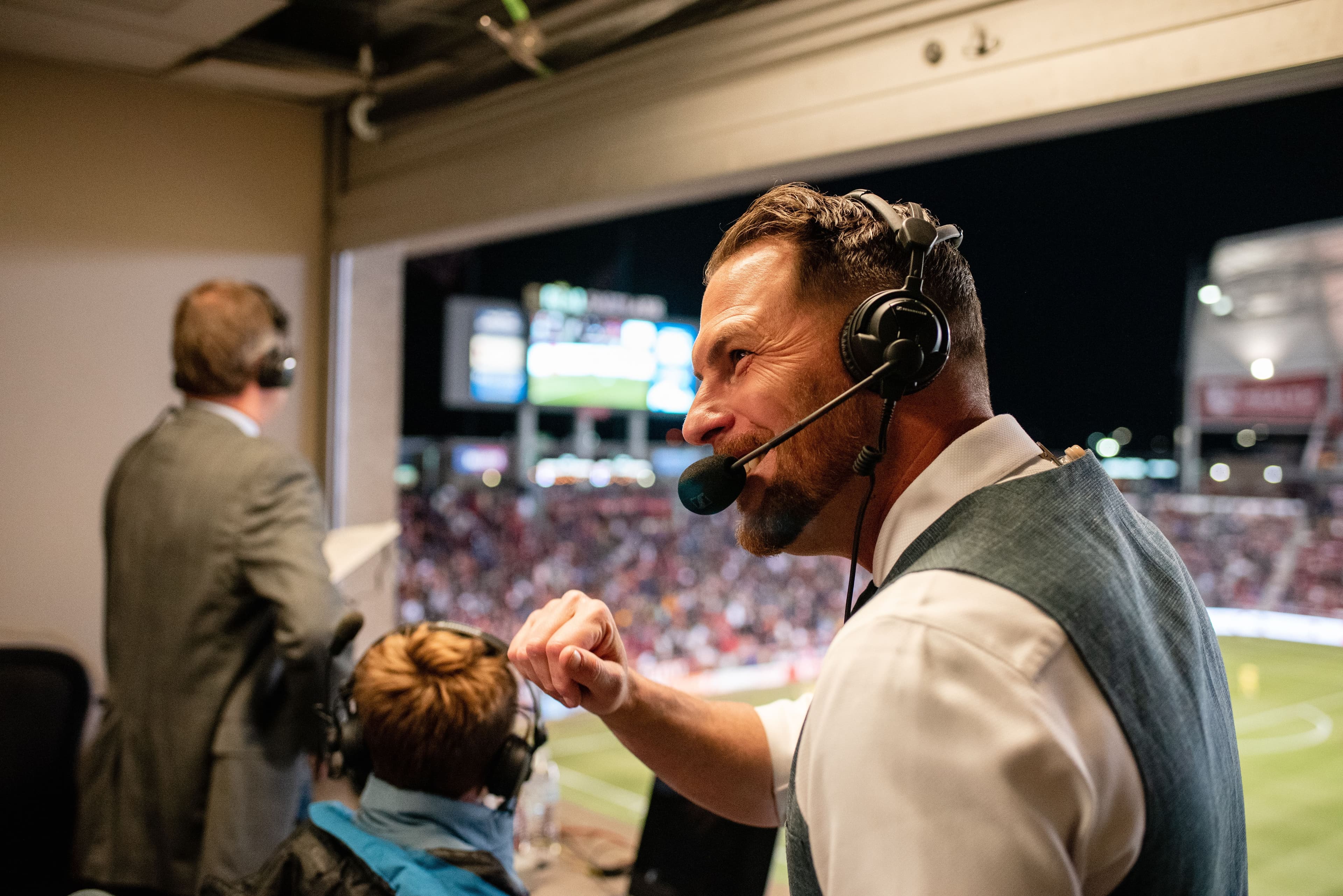 Photo courtesy of Real Salt Lake
He wasn't part of the first wave of announcements, but this morning brought good news as Apple TV announced their second wave of commentator deals: Brian Dunseth is officially back in our ears in 2023, according to a release today from Major League Soccer.
Having worked with Real Salt Lake essentially since his 2006 retirement from the game, Dunseth has been a fixture in the team's broadcasts for the past 15 seasons. More importantly, he's been a fixture in the club culturally, having taken time above and beyond expectations to interact with supporters and fans and generally building a community.
With just two seasons without Dunseth on the mic (and one of those featuring him on the field), having him return in this Apple TV deal is an important piece of continuity and culture the club can retain in this new era of broadcasting.
Complete details on what individual broadcasts might look like have yet to see release, so there remains some uncertainty if we'll see Dunseth involved as a regular with Real Salt Lake broadcasts or if he'll instead be utilized more widely.
Dunseth isn't the only former Real Salt Lake player in the mix. Keen eyes will spot Jamie Watson, who was contemporaneous with Dunseth, having played with him in 2005 at RSL. Watson has been working the broadcast at Nashville SC and previously worked at Minnesota United.
The full list released today from MLS:
Match analysts: Patrice Bernier (French), Eduardo Biscayart (Spanish), Brian Dunseth, Danny Higginbotham, Cobi Jones, Devon Kerr, Jaime Macias (Spanish), Francisco Pinto (Spanish), Heath Pearce, Lloyd Sam, Ross Smith, Carlos Suarez (Spanish) and Jamie Watson
Play-by-play: Dre Cordero, Keith Costigan, Matt Cullen (French), Kevin Egan, Mark Followill, Adrian Garcia Marquez (Spanish), Adrian Healey, Eric Krakauer, Jorge Perez-Navarro (Spanish), Francisco X. Rivera (Spanish), Mark Rogondino, Sergio Ruiz (Spanish), Tyler Terens, and Callum Williams
Studio hosts: Stefano Fusaro (Spanish) and Kaylyn Kyle
Studio analyst: Shep Messing
Rules analyst: Christina Unkel