What Aaron Herrera said about his Real Salt Lake departure
Aaron Herrera spoke about his departure from Real Salt Lake.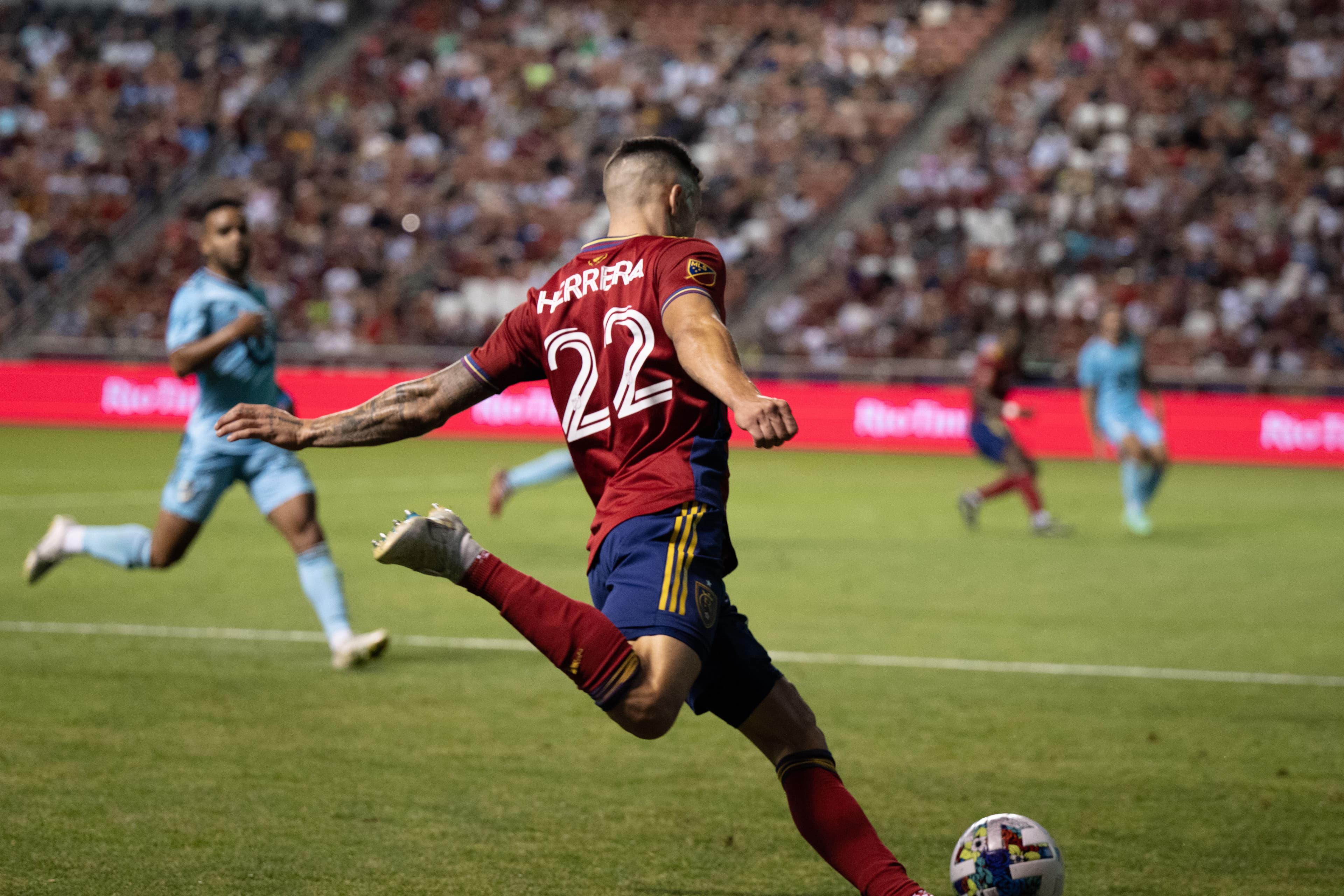 Lucas Muller | Wasatch Soccer Sentinel
A hat tip to Sean over at Salt City FC, which you can find on Substack, for bringing this into my timeline yesterday. Aaron Herrera was interviewed by Montreal media about his joining CF Montreal. His comments are elucidating, especially for a homegrown RSL player.
It was pretty out of the blue. Definitely wasn't expecting it.

I think as anyone would. First day, it's sort of just complete shock, especially it being your first time. I was with Salt Lake for about ten years, from when I got there my first day at the academy. Definitely came as a bit of a shock. The first day was ... a little --- not even confused, it was really just shock for the first day. After that, once it set in, it was just excitement. I was ready to get out here and get going with the guys.

It's something that was definitely a bit weird. I would definitely be lying if I said I didn't want to sort of stick it to them, prove them wrong, that it was the wrong decision. At the same time, I want to prove the people right that took a chance on me being here.
Embed: https://twitter.com/deportetotalusa/status/1616895304808161282
I knew it was a proper big city. I've never lived in a real big city, with a proper downtown, with all the tall buildings and that type of stuff. That's definitely new. I'm going to be living on a floor that's pretty high here, which is definitely new. It's a bit weird waking up in the morning and looking over. I can see the whole city from there.