The Salt
What's RSL's intention with this roster?
A new preseason is upon us. It's the twelfth year I'll have written about preseason, which does feel quite weird to put in writing. (One year of that was not at RSL Soapbox, if anyone's counting.)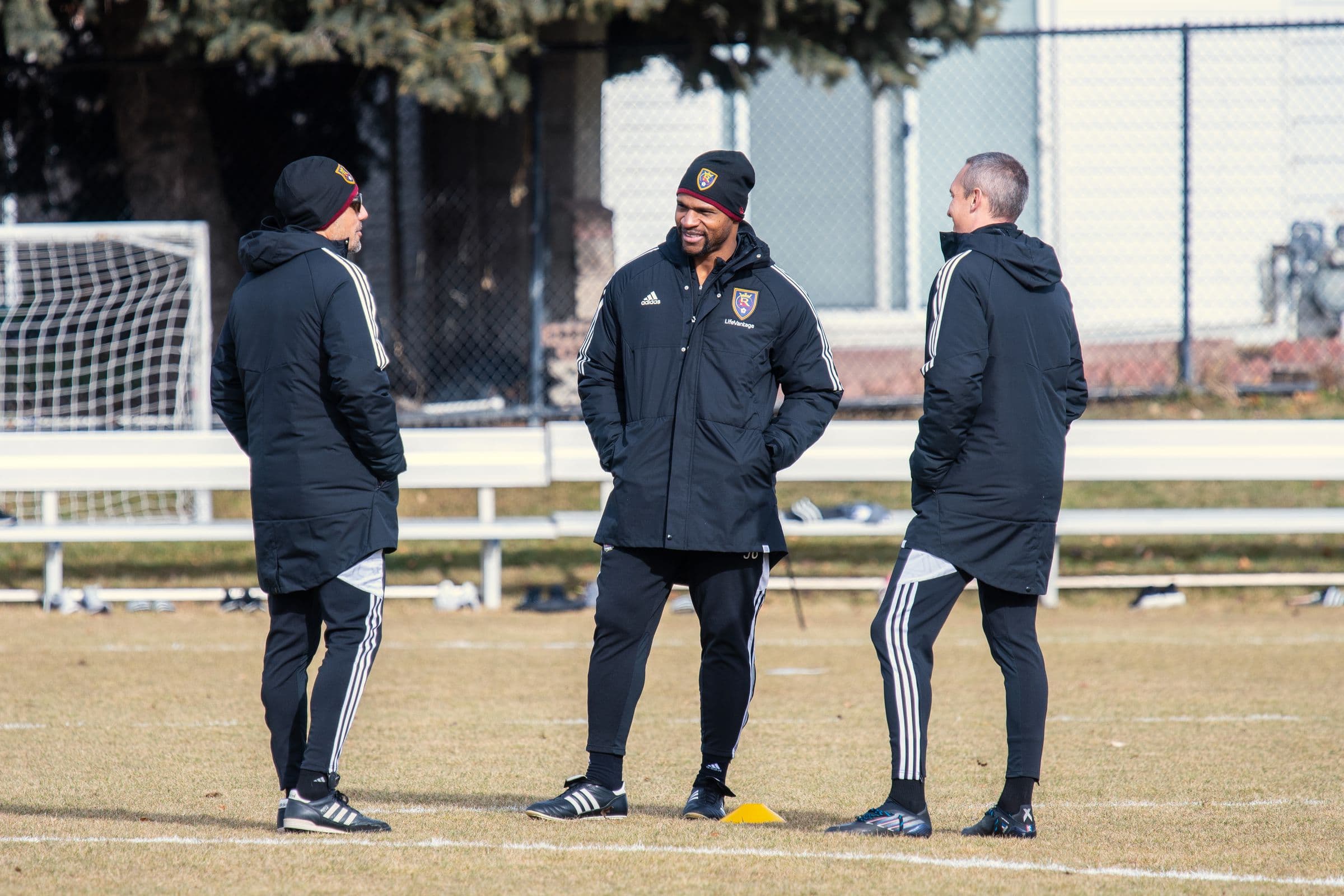 Lucas Muller | Wasatch Soccer Sentinel
A new preseason is upon us. It's the twelfth year I'll have written about preseason, which does feel quite weird to put in writing. (One year of that was not at RSL Soapbox, if anyone's counting.)
With our first preseason match set for Saturday at noon against LAFC, which I don't think will be streamed, it's probably time to start thinking deeply about this team. Before we get there, though, a word about preseason matches not being streamed.
Why are these things not streamed?
I don't know. I really don't. Major League Soccer preseason matches not being streamed has become tradition. We will hopefully get a chance to see at least three matches this year live, although honestly, who knows if we'll get to. We've traditionally been able to see matches in Tucson at the Desert Showcase, although I don't believe that's always been the case. Here's a list of those matches:
Feb. 8 vs. Sporting Kansas City, Phoenix
Feb. 11 vs. Sacramento Republic, Tucson
Feb. 14 vs. El Paso Locomotive, Tucson
Feb. 18 vs. Chicago Fire, Tucson
Unfortunately, the popularity of Major League Soccer remains such that streaming every preseason match may not make much sense. There have been instances in which the number of viewers on a stream is visible, and I've regularly seen those numbers in the two-digits. (Plenty move up to three digits and occasionally even four digits. Some teams draw more than others.) This Apple TV deal will be vital for seeing how the league progresses, and although modern streaming numbers are often locked in an iron box and buried, never to be seen by our eyes, we can track progress through things like preseason matches being streamed.
But the more I think about it, the more I think preseason matches should just always be streamed, no exceptions. The best way to build a passionate, involved audience — the most desirable audience for any property or platform — is to give them as much access as possible, and sometimes that means streaming things with small audiences. I tend to think behind-the-scenes content is less valuable than actual matches, even if those matches are non-competitive. I like behind-the-scenes content, and I think individual player content is fun — but nothing beats watching a game. Nothing.
Anyway, on to trying to think deeply about this team and taking them seriously.
Roster intentions
I think it's crystal clear by now that we will not see major changes from last year's roster. Is that a good thing? I don't know. Real Salt Lake finished 7th in the Western Conference for a second year running, which is not particularly good and not particularly bad. We've lost two major players from 2022, with Aaron Herrera traded to CF Montreal and Sergio Cordova's loan expiring. We also know that we're attempting to bring back Sergio Cordova, per comments from Elliot Fall last week, although that may well have changed since then. Bobby Wood has left, but he spent more time injured than fit, as did a handful of players who just didn't play often.
Most of those players, to this point, have been replaced by draft picks and homegrown players. The lone exception is Carlos Andrés Gómez, who arrives on a club record deal to play on the wing.
As I try to decipher Real Salt Lake's roster, I keep coming back to this notion: The club has no intention of making sweeping changes. One or two major transactions — we've heard we're in the market for a striker — but otherwise, everything sure seems par for the course, and it looks like we're planning to operate that way for several years.
Why several years, you may ask? That's where some key contract renewals come in. Erik Holt signed a new deal that brings him potentially to 2026, and Zac MacMath re-upped through 2024 and potentially 2025. Signing a certified bench player to a long deal signifies a desire for consistency, and I honestly understand that desire, whatever I may think of Erik Holt.
For me, everything points to one thing: RSL is banking on staying largely the same for several years, and I think that equally applies to coaching staff.
Will RSL replace Aaron Herrera?
I think they should. I really do. But do I think the club will? No, I do not.
See, everyone's talking about Andrew Brody right now, and how it'll get him in his natural position. And everyone's talking about Bryan Oviedo, and how it seals up a starting spot for him. Those things sort of make sense, but am I ready for Brody to be Real Salt Lake's starting right back?
Here's where I get hung up: We all loved Brody's mazy runs and crafty dribbling. He played at left back in a majority of those games (21 of the 34 he played) and all of his assists and goals came from that side. As a right-footed player, Brody was in the moderately unique position of being able to cut inside from the left back spot during those runs, moving on his dominant foot. At a permanent right back spot, I cannot imagine we will see the same impact. Maybe that's a good thing, but if folks expect big things out of Brody because of last season, I think we need to be particularly realistic. He is not likely to provide the same attacking impetus playing on the right side. Could he? Sure! I'd love that.
We should also turn our attention to Bryan Oviedo, who has been pointed at as our favored starting left back. I like Oviedo well enough, but he's not somebody who's had consistency in his career more than one or two seasons. An early leg break suffered while a 23-year-old at Everton set his career back considerably, and not since the 2017–18 season has he played anything approaching an even partial MLS season. He played 2,800 or so minutes in the 2017–18 season while playing for Sunderland in the Championship.
Sure, Oviedo played in the World Cup, and he didn't look half-bad doing it. He's looked reasonably good for Real Salt Lake. But if we're expecting him to play even a half-season for this club, I suspect we will be in for a rude awakening.
I really do think Real Salt Lake needs to replace Aaron Herrera, but unfortunately, I'm increasingly convinced they won't. Our remaining options are slim: Bode Hidalgo, who looked decent in extremely limited minutes in 2022, and Zack Farnsworth, who the club lists at center back but may be suited for left back. Farnsworth has a grand total of zero MLS minutes.
What about forward? Attacking midfield?
Oh, boy. I've got a lot to say about this one, but you're going to have to wait. This is long enough as is, and I think it would be good for things to shake out a bit first before I start spouting what becomes complete nonsense. (As usual.)