Jonathan Menendez relegated to 2022 depth role before injury, loan
The Argentine winger was sent on loan to Velez after a struggling start to 2022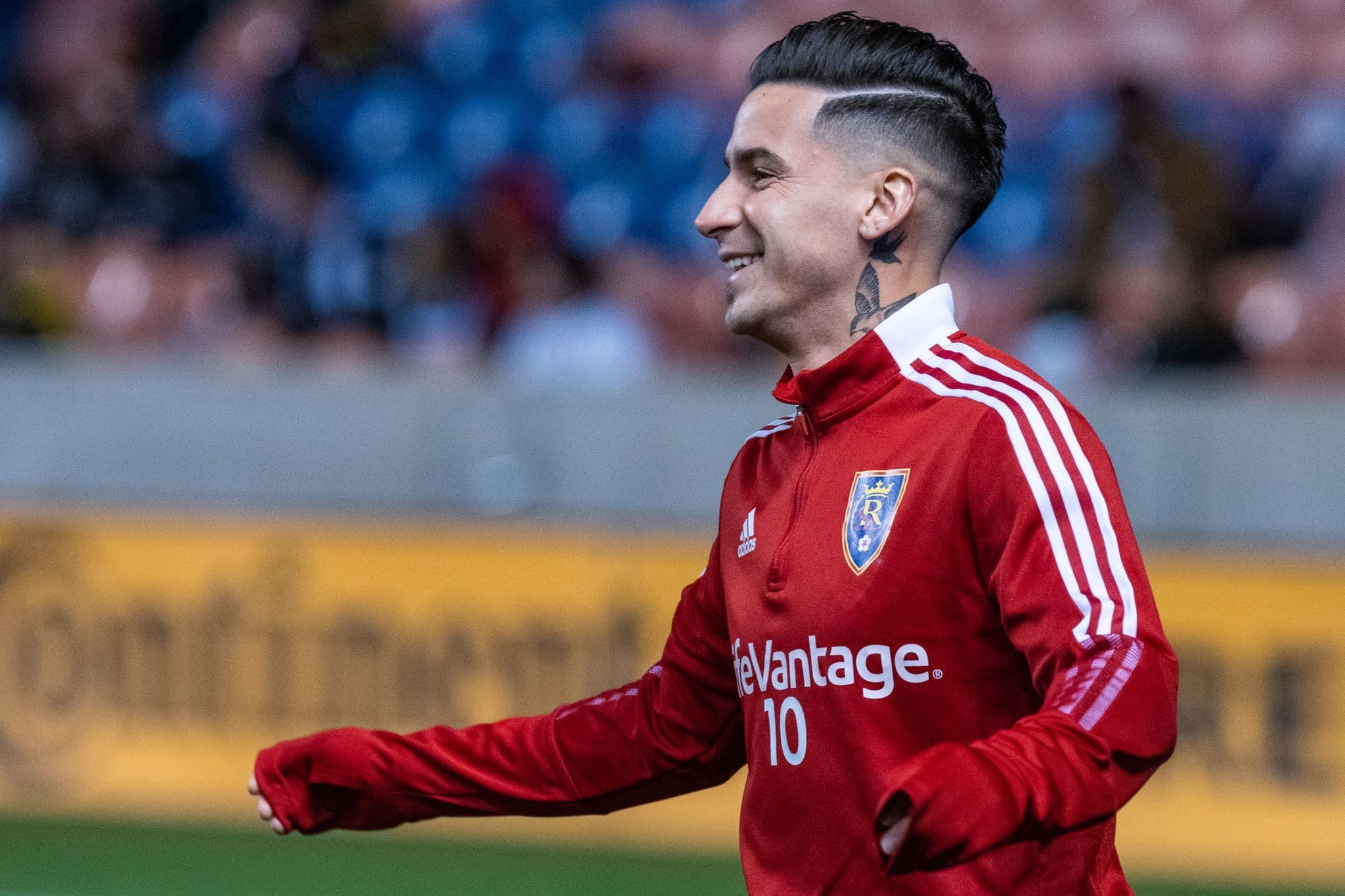 Lucas Muller | Wasatch Soccer Sentinel
I wanted Jony Menendez to be a great Real Salt Lake player. I don't think I'm alone in that. But success is a fickle thing, and the exciting, attacking winger we signed appears to have been a fever dream, a myth, or a victim of a coaching change — or maybe all three simultaneously.
It's hard to separate the ideas in regard to Menendez, and it's only grown harder through the year. He played just 142 minutes for RSL's first team, starting just once. After starting in the playoffs against both Seattle Sounders and Sporting Kansas City, Menendez was relegated to a depth role at best in 2022. He started just once, playing 88 minutes in a 1-0 loss to Sporting Kansas City.
We could talk specifically about Menendez in that Kansas City match, and it would tell a story of his time at RSL. Playing in a central forward role that he'd seen minutes in just six recorded times in his career, he was anything but a pressing forward. But the fifth minute saw an incredible attacking opportunity, sprung on a run by Pablo Ruiz with a beautiful through pass. His one-on-one shot was saved by SKC's Tim Melia.
And we could continue that way, if we wanted. The signs were largely positive from that match — a match playing an unfamiliar, poorly defined role, and he was doing it alongside Sergio Cordova, who was likewise playing an unfamiliar, poorly defined role. Any bright signs from Menendez quickly faded; an adductor injury immediately claimed three months of his season, and he played just one more time before leaving on loan to Argentine side Vélez in the summer, shortly after he returned from injury.
Until today, I'd looked at Menendez's 2022 as failures around him compounding with failures of his own. That's not a totally inaccurate reading, but rewatching that March 26 loss to Sporting Kansas City brings some clarity to my thoughts.
I'd seen Menendez as a victim of being forced into a 3-5-2, and I think there's something to that if we're just thinking about 2021. But 2022 saw Menendez finding at least a glimmer of success in a role in which he wasn't naturally fit, and it was cut unnecessarily short by injury. That he was subsequently deemed excess — either by his own request, the desire of the coaching staff, or roster restriction needs. We probably won't know the answer to that, but that move never quite sat right with me. It felt like the club got this one wrong — and whether that's true or not, it's not like Menendez's move to Velez played out in a way that was particularly effective, either.
Menendez played just six times at Velez, and he was sat on the bench through all of September and October. The loan spell was initially slated to end in 2022, but an agreed-upon mark was hit, and the loan was extended until summer 2023. That automatic extension being something so easily achievable doesn't speak toward RSL wanting or needing Menendez back with the team.
I wanted Menendez to be a great signing. I wanted him to be a creative force from the wing. I wanted him to play. But 2022 had other plans, and it sure looks like Menendez is done at Real Salt Lake.