The Salt
RSL, on the verge of a Champions Cup berth, collapses against Houston Dynamo
An opportunity wasn't just lost — but wasted.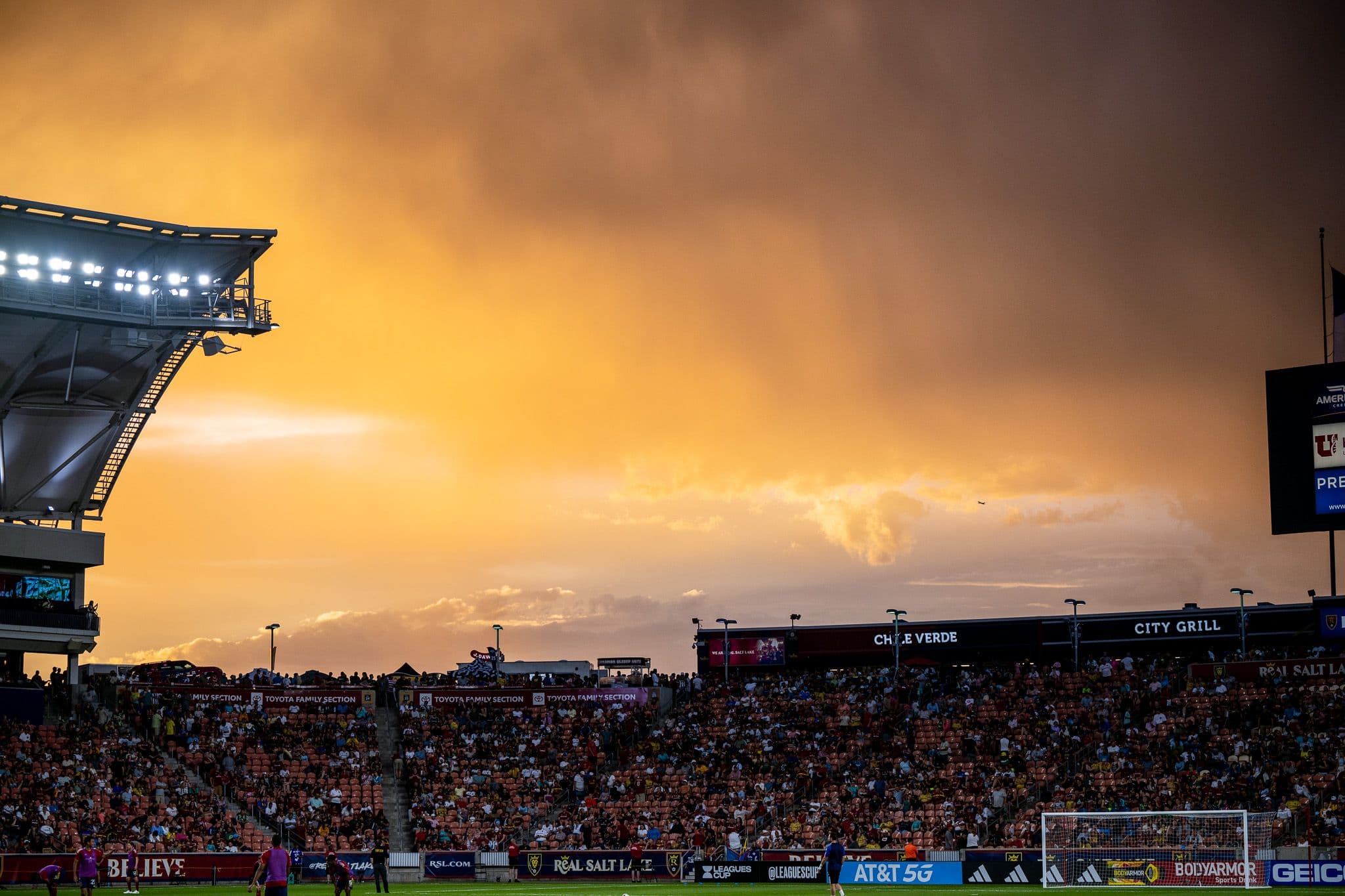 There's a magical thing about being in a cup competition that really doesn't compare to anything else. Last night's U.S. Open Cup semifinal against Houston Dynamo should have been a continuation of that magic, with a massive opportunity on hand to earn an automatic CONCACAF Champions Cup berth with a victory.
A side note: CCC, formerly CONCACAF Champions League, affords qualification spots to the Leagues Cup winner and the U.S. Open Cup winner; because Inter Miami has already won Leagues Cup and will be appearing in the Open Cup final, the qualification slot goes to the remaining U.S. Open Cup finalist.
Instead, the magic left the air from kickoff, with Real Salt Lake looking second-best from the very beginning. Houston, looking like a team that was prepared to frustrate RSL throughout, didn't have much with which to deal, aside from extra time and an Anderson Julio goal. And those two things alone should have been a huge boost — but the team's sustained inability to defend with any sense erased the goodwill of those two aspects.
Too many times we saw Real Salt Lake defending in a way only properly described as amateurish. Whether it was the defensive mishaps that led to all three goals or simply ceding the ball immediately after winning it (possession in your own half can be a great defensive approach — let's not forget that), there was a sense that if there was going to be that CCL berth, it was going to come unexpectedly.
Throughout, RSL looked frustrated. There were unnecessary fouls, like Brayan Vera chopping down two players, neither of whom had the ball. There was Chicho Arango, who looked ineffective through most of the match and was substituted in the middle of the second half. Or, to that end, Damir Kreilach, who also looked ineffective in a front-two pairing that saw Arango and Kreilach both utterly lost and disconnected from the midfield.
Oh, and that midfield — Jasper Löffelsend and Braian Ojeda couldn't build a thing together, and Nelson Palacio didn't offer anything worth squawking about. The gap between the forward line and the midfield, and later, the defensive line and the forward line, grew throughout the match, providing no support for anybody on the field.
For me, that's the real story of this match. There was no support from any player. It was a match in which nearly every player was only able to be considered with what was immediately in front of them, and that's unfortunate. It led to a dismal 74 percent passing accuracy, 33 percent possession, and a shoddy two shots on target throughout 120 minutes.
Of course, no discussion of the match would be sufficient without talking about Brayan Vera's disastrous performance. His defending, by and large, was fine, but he easily could have been sent off before extra time. We should probably also talk about his actions in extra time, which saw him swing an arm violently at a Houston player — and while he may not have connected, the intent was absolutely to smash him in the head with his elbow. He swung at a further two players before being pushed off the pitch by Justen Glad and Zac MacMath — a moment that shone a terrible light on a team in what was essentially a cup final, what with a CCL berth on the line.
That was a rough match without any real positives to take away from it. We can talk about RSL's record over the last three months, and we can talk about how this could just be a blip on the radar — but you know what? I don't care about those things right now. This was an awful match, and it was a horrendous performance from this team. It was a massive opportunity, and that opportunity was completely and utterly wasted.