Match Coverage
Real Salt Lake vs. New York Red Bulls: Player of the Match
Who stood out in a big win for RSL?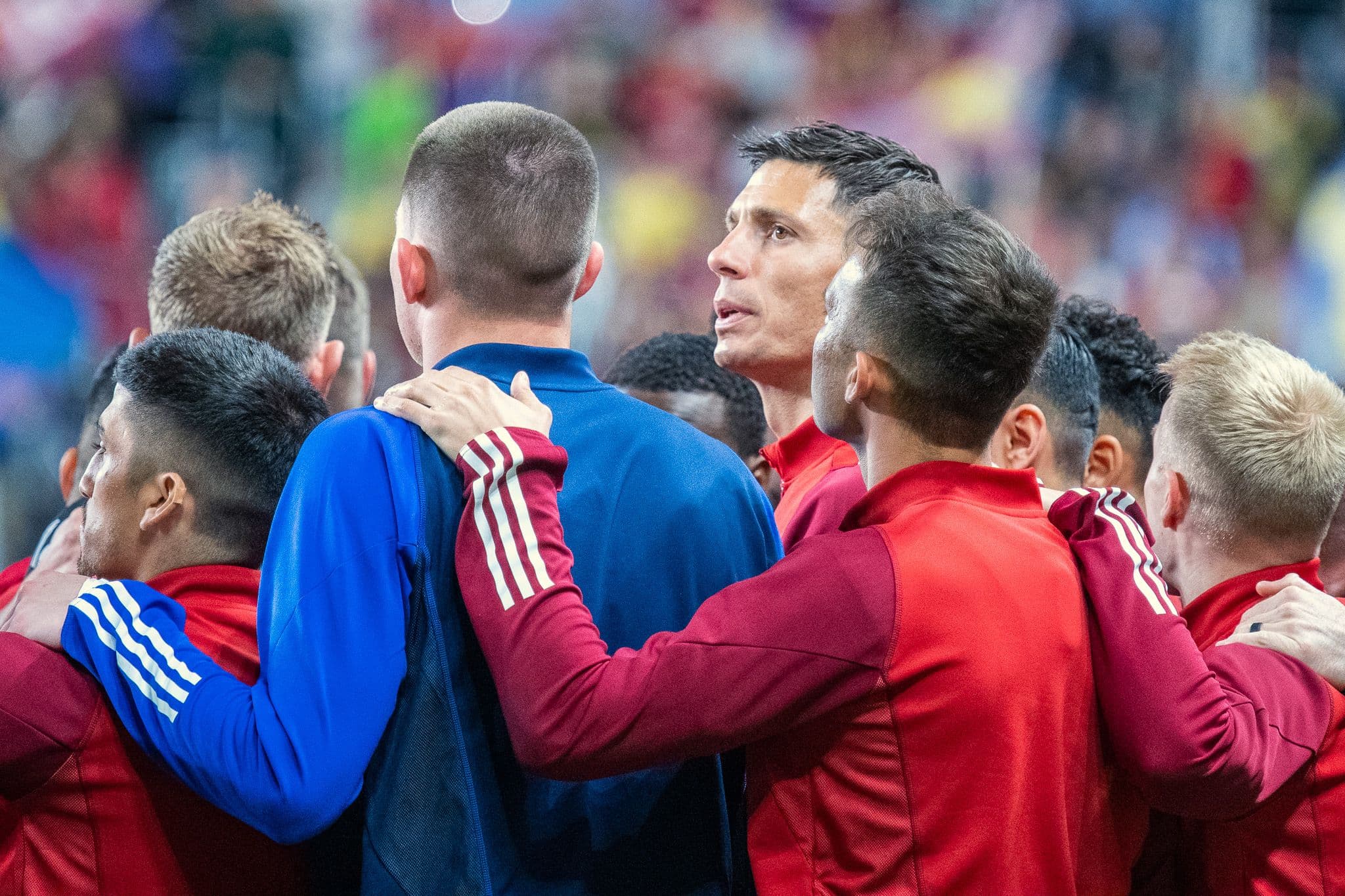 Lucas Muller | Wasatch Soccer Sentinel
Let's start with the obvious: it was hot in the stadium on Saturday, when the Red Bulls came to town. Heat and altitude can make matches at America First Field difficult for opponents when mid-summer hits. The Red Bulls sure seemed caught off balance when Diego Luna scored two minutes in. That was just beautiful.
And while the Red Bulls came back and pushed hard and physically the rest of the first half, RSL's defense stood strong. Speaking of being physical, it was interesting to see what was tolerated by both teams by the ref, and of course, what was not. Let's just leave the discussion of the reffing there.
As the second half started, a couple of people behind me in the stadium were discussing who they thought should get subbed out first, and the one player they all agreed on was Diego Luna. 'He is just annoying me' was the dubious claim as to why he should be subbed off. It was fun to see Luna score a brace right after that.
While Savarino had an assist, and a goal, and looked fantastic, it was Diego Luna who was the real difference maker on the team. When he was subbed off in 75th minute, it took less than 5 more minutes for the Red Bulls to cut the lead to 2-1. He really has shone with the team the more they let him play.
It is really interesting to say this, but at the start of the season it seemed like depth was something we were lacking. Going back to the conversation about substitutions, it was interesting to think how many impactful players were able to come in, or could have come in. Depth is something you want, when there are league cup games, U.S. Open cup games, and of course, the playoffs.
RSL seems to be really developing that depth right now, and their recent acquisitions just add to that. Diego Luna is still an incredible pickup for the team, and I for one would love to see Saturday's player of the match just keep getting starts and minutes. Congrats Diego!