Columns
RSL looks like a very good team — and Chicho only adds
It's been quite a month.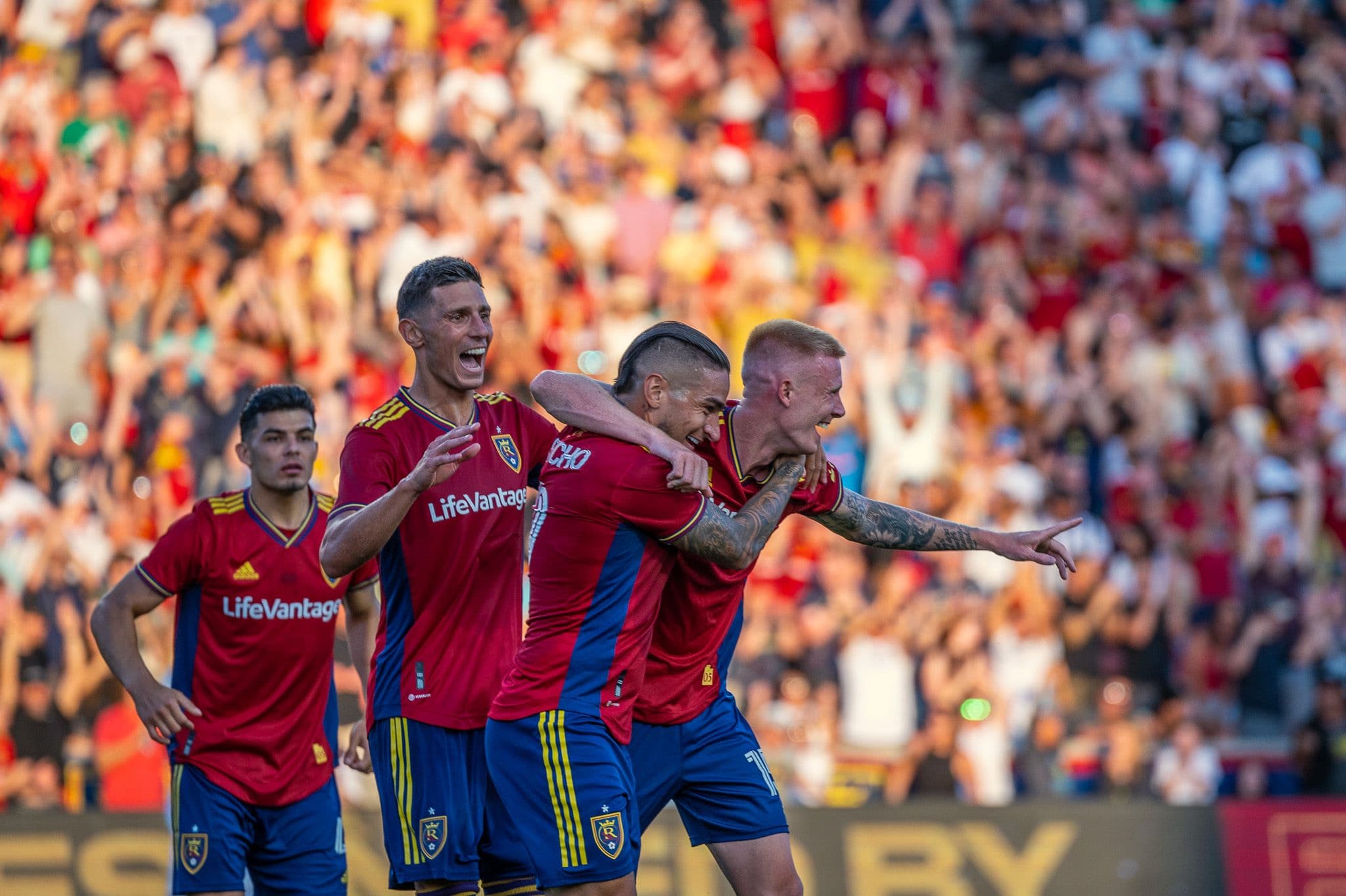 Lucas Muller | Wasatch Soccer Sentinel
It's been a while since I've written about a Real Salt Lake match. All for good reasons, I should assure you right off the top, but a while all the same. The birth of our son — our first — has meant that I simply haven't written about this team, nor have I really put too much thought into it. I've watched all the matches (some after the fact), and I even attended one, but my attention was certainly in the right place.
Anyway, if you've wondered why I haven't been writing about this legitimately very good team, it's not sour grapes — it's priorities. It's now been a month, and we're all in a position at home where I can write a bit more freely. I'd always planned for this game — this 4-0 drubbing — to be the game, and it's not me simply trying to be opportunistic about when I write about the team, but wow: I wouldn't blame myself if that was the case.
The arrival of now-RSL striker Chicho Arango on the scene — that's a rumor that made its presence known when my son was just three days old. It's taken him literally his entire life to see Chicho pull on an RSL shirt for a match, and while I don't think he really appreciated the magnitude of the moment (my son, that is, not Chicho), I like to think that he had a little smile about it. (In reality, he had something else right about the start of the match, and it required a little work on my part. As a result, I missed Orlando being good. Drat, I guess.)
Chicho Arango, Real Salt Lake goalscorer. I'm just so pleased about that. Aren't you? Rumors had floated around when Arango was on his way out at LAFC — he was a target for Real Salt Lake, folks said. I sort of laughed about the rumors, not because I didn't believe them, but because they just didn't fit together for me. Why would Arango sign with RSL? More importantly, could the team actually use him appropriately?
From the start of the season to June 3, RSL was the 23rd-best team in the 29-team league. It certainly wasn't good enough, and the team's manner of play felt stilted, ragged, and ineffective.
From June 4 to now, no MLS team has been better than Real Salt Lake. And that's great, but you know what makes that actually great? The team's looked every bit the part. While the results still hadn't been coming at home, they'd been coming on the road. And the style of play — wow, the style of play. It's not an overreaction to say that this looks like a totally different team than the start of the season. There's a desire to keep the ball on the ground, to make opponents chase possession. There's an incisiveness to the team that wasn't there. I'm not going to say that's all Diego Luna's influence, but his return from the U-20 World Cup coincided with a shift in strategy and play. Hmm.
I still don't know exactly /why/ RSL has been so improved in style of play, but I'm not going to complain. Looking a gift horse in the mouth, you know? (Side note here, but this is interesting! The origin of the phrase 'Don't look a gift horse in the mouth') RSL is a team that's imminently watchable for long stretches of matches now. I did not expect this from the coach who — in the last 12 months — described possession as only useful for switching the point of attack. But you know what? For the first time since he signed on as coach of Real Salt Lake and not just interim manager, I think Pablo Mastroeni deserves the benefit of the doubt on this one. When you're winning, you can say all sorts of weird things. (Has he said anything weird since I've been less involved? Please tell me he has, and please tell me what those things were.)
I wanted to talk to you here about RSL's 4-0 win over Orlando City, but you know what? I don't actually think the match is the interesting part of all this. The interesting thing to me is the team that transformed itself before adding new pieces — not after. It's the team that took mediocrity and spurned it. It might not last forever, but for now, I'm going to bask in the fact that RSL has been unbeaten since the birth of my son. That's a pretty neat coincidence. (Or is it??)
What will things look like with Chicho Arango in the side? Well, the optimism that RSL just needed to finish their chances efficiently seems to be well-placed. I'm not a big believer in finishing as a statistic, but I do think that RSL has shown positive signs in the last month that haven't all been born out. And now with this newcomer, we're well-primed to go on a great run for the remainder of the season. Let's see how Leagues Cup manages to have an impact.