Match Coverage
RSL drops fourth home defeat in 3-2 LA Galaxy loss
RSL failed their comeback attempt, losing 3-2 to LA Galaxy.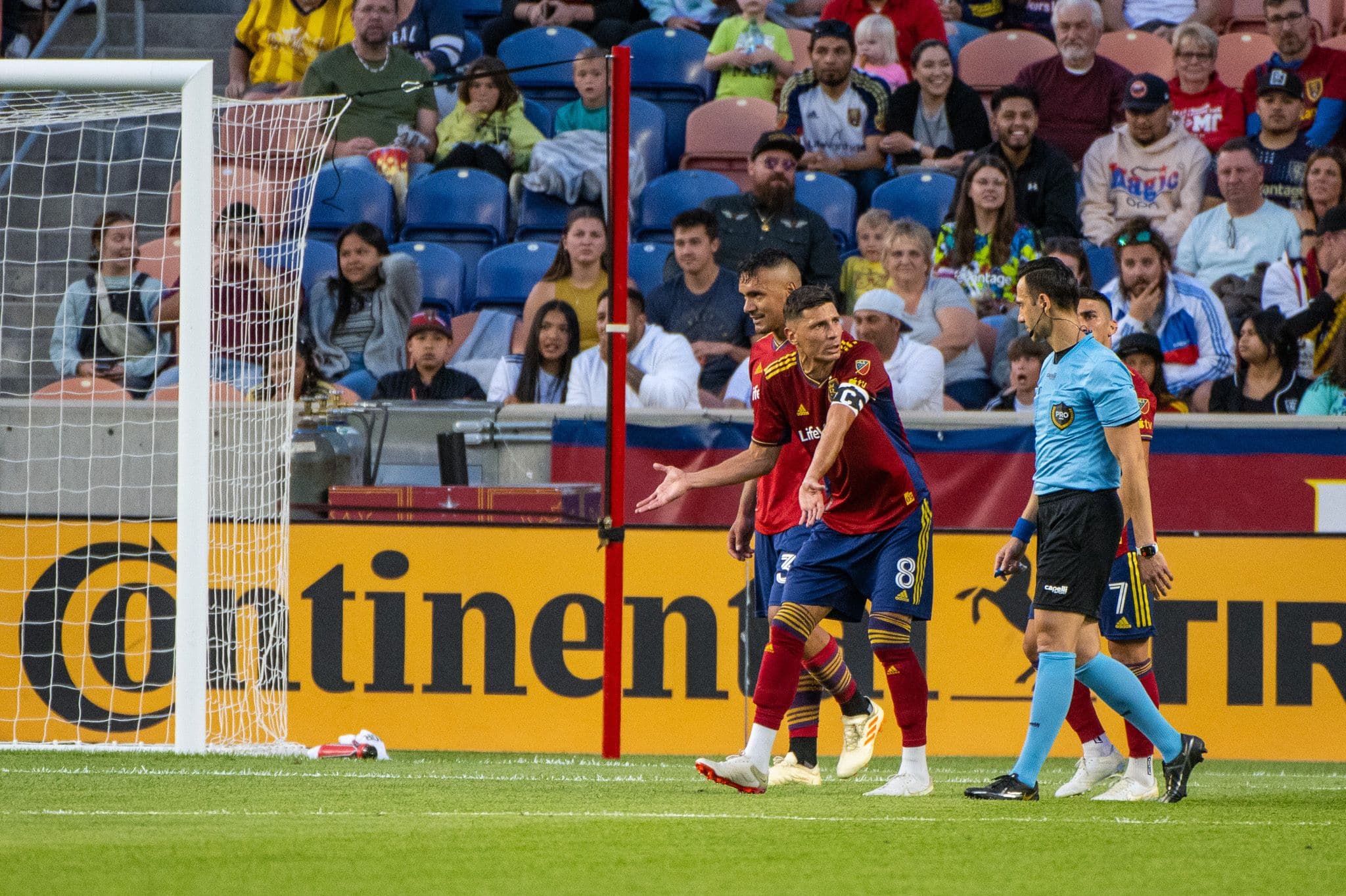 Lucas Muller | Wasatch Soccer Sentinel
How do I write about this game? I would love to come out and say that RSL was cheated by the referee (they were not) or that they were the better team (they were not that, either.)
Instead, I'll just lay out a few facts. (And I will probably intersperse my opinion, because I am not disciplined.)
Real Salt Lake held drawing positions three times in this match, at 0-0, 1-1, and 2-2. They held a winning position once, at 2-1. They held a losing position twice, at 0-1 and 2-3.
They conceded a penalty, and it might have seemed harsh, but a handball's a handball. Don't let Pablo Mastroeni calling it "the softest PK ever" fool you — Damir Kreilach handles that ball, his arms fully extended on a corner. (It wasn't Danny Musovski, either.) But I do want to say this: Pablo Mastroeni, did you ... watch MLS matches ... ever? I've seen so many incredibly soft penalties, and this was not anywhere near that.
RSL also gave up two additional goals, both of which weren't defended particularly well. The second goal (the penalty was the first conceded, you see) saw RSL beaten on the break with a brilliant goal from outside the box. It was a nice goal! RSL also defended it very poorly, with six players in the box, four of whom were kind of clumped together on the right side, so, you know. I guess it's just how the cookie crumbles sometimes.
The third goal was a classic counterattacking goal, with RSL caught leaning very hard to one side. It was an unnecessarily risky stance at that point in the match, but sometimes you just get beat on those, I guess.
Our home side had some nice goals of their own. The first was a nice header from one Danny Musovski on a corner kick, who took advantage of poor marking and poor goalkeeping quite well. Credit to him, it's also an excellently placed header for the man who played antagonist through most of the evening.
RSL's second goal was lovely, with Pablo Ruiz bending in a free kick from just outside the box. It gave RSL the (short-lived) lead, and I liked it a lot, especially at the time.
I actually felt really good about the match for a time there, but after going up 2-1 in the 67th minute, RSL simply took zero shots until the 87th minute. That's a red flag, for me. (For you youths out there, that's the one that's worse than a beige flag.)
Anyway, I've got another piece I'll publish tomorrow. It's long and rambling, which I think you've come to expect from me at this point.
What a disappointing game, and what a disappointing MLS season this has been. Here's hoping the Open Cup frees us a bit.