Match Coverage
RSL, Minnesota play to 1-1 draw after Savarino strike
RSL had a reasonable outing, but a Justen Glad own goal soured the night slightly.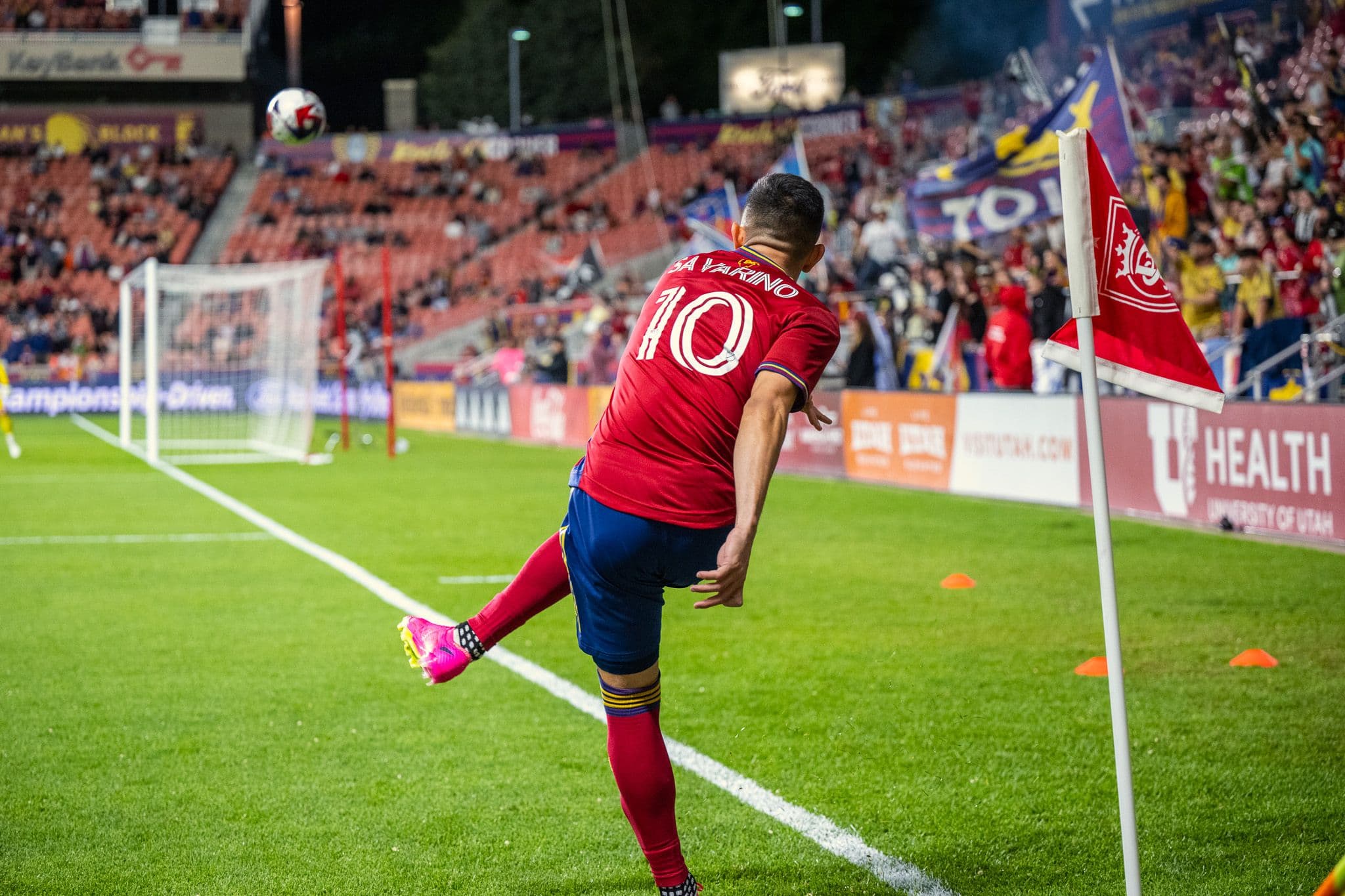 Sometimes, I find it hard to write about games in which there are chances but not particularly many goals. It's not that those games are necessarily bad or boring, but as a general rule, I prefer to write about things that have happened, not about things that didn't happen or might have happened, should the conditions have been different.
And I recognize that's very much a personal thing and not a statement about soccer as a sport. But realistically, RSL's match last night against Minnesota United was done and dusted by the 31st minute, after Justen Glad's unfortunate own goal sealed the scoreline at 1-1.
The first goal was a nice one, with Jefferson Savarino — who else? — finishing between Minnesota United goalkeeper Dayne St. Clair's legs. The goal was nice, but the assist from Danny Musovski was nicer: A neat flick straight into the path of Savarino from the right flank. I quite enjoyed that goal, although we're dogsitting currently, and my first thought was to not celebrate too loudly so as not to startle the dog. I don't know, maybe that's the wrong instinct. I bet the dog would have enjoyed the goal.
Glad's own goal was, as I said above, unfortunate. Minnesota pinged the ball off the post after a really nice run from Minnesota's Bongukuhle Hlongwane, and with RSL scrambling to get back into position, there's just a sense that the ball would have ended up in the back of the net one way or another. One incisive pass cut apart the RSL defense, which is a trend I'd still love to see corrected at some point.
Perhaps more troubling, the Minnesota goal was scored just a few minutes after RSL's, and that leveling of terms so quickly after RSL gained the lead didn't help matters.
The match progressed from there largely as you'd expect a 1-1 draw: Chances weren't flowing for either team, and RSL's typical dribbling game, in which they try to eat up space on the flanks in attacking positions, was largely absent from considerations.
Concerningly, Zac MacMath took a bump in the first half, hitting his head against the grass as he fell following a collision. He was initially cleared to return after a lengthy concussion check, but he was substituted at half time for Gavin Beavers.
Beavers accounted for himself well, but I think I can speak for everyone when I hope that MacMath's concussion recovery, should he have sustained one as it might appear, is quick and painless for the MLS veteran.
Finally, while it may appear that RSL's scoring woes are behind them, I suspect we're simply at the high point of a cycle. Despite having scored four goals in the last two MLS outings, RSL has done that with an expect goals count of just 1.4. I'm still thinking a lot about chance quality and what that means in MLS particularly, and I think these numbers show there's a fair bit of fortune falling RSL's way right now, as one would expect with a cyclical process. I'd love to see RSL improve in concerted efforts at creating quality chances.