Match Coverage
RSL vs. Austin FC: Player of the Match
Who stood out in RSL's 2-1 loss to Austin FC?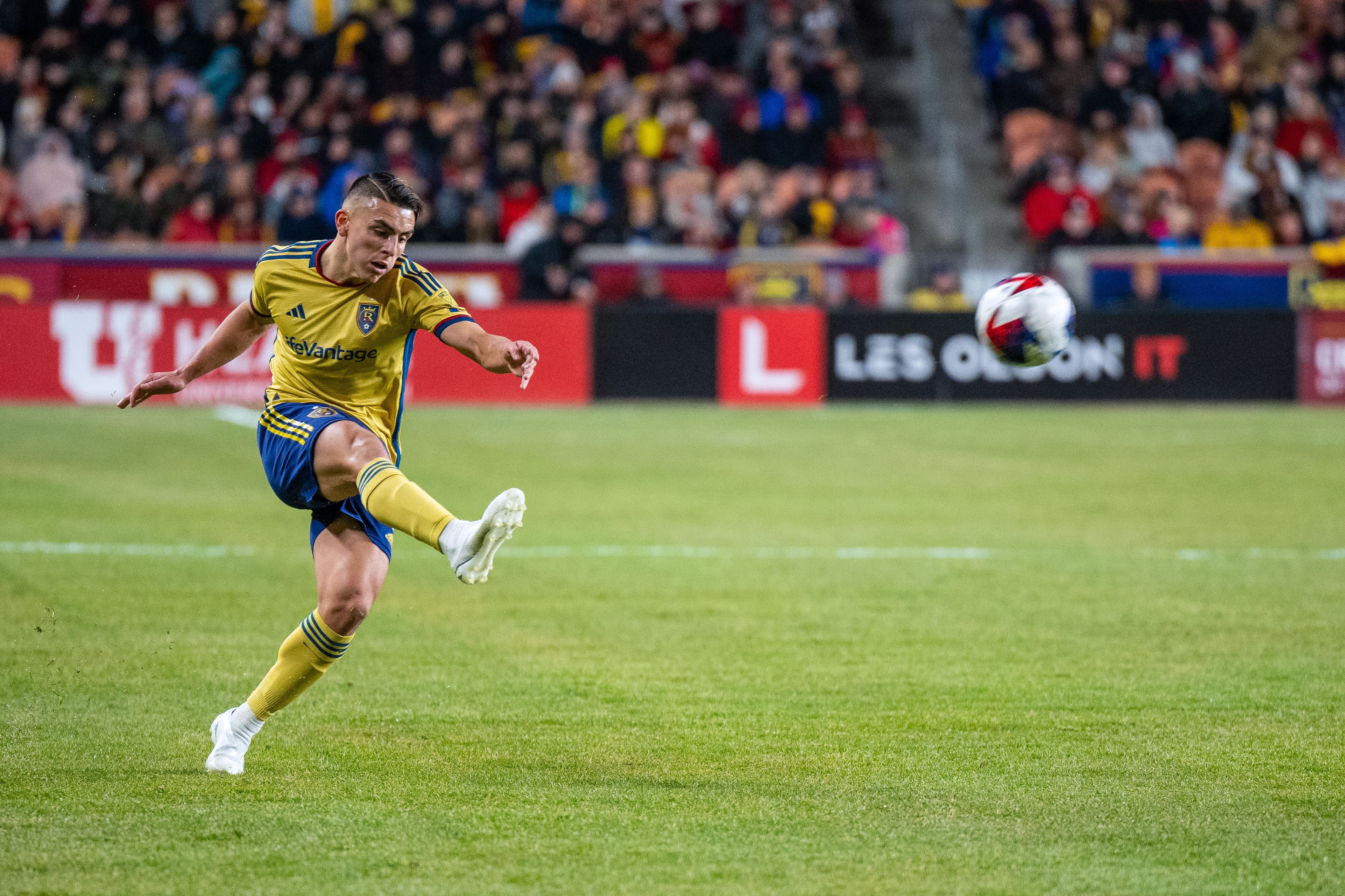 Lucas Muller | Wasatch Soccer Sentinel
America First Field was decked out for the first home match of 2023. The new lighting system could be a good candidate for player of the match, as it was, let's just say it, awesome. Also, it was nice to see that the sound system is being upgraded. It also looks like Real Salt Lake is starting some new traditions for home matches, and that was nice to see as well.
There were some great plays in the match, including Justen Glad's equalizing goal. And while the ref did receive some of the crowd's frustration, he also did reverse that red card call on Damir Kreilach. Now, none of those win the player of the match this week. Part of the problem with picking a player of the match is that there are pure statistics, and then there are the emotions a loss at home brings. There are the emotions of how the referee lets things go or controls the match. There are frustrations about where a player is or who they are marking, and I think it is worth exploring that for a minute.
We don't fully know what Pablo Matroeni's game plan involved. We can take things from post match comments, we can break down goals given up and see where players were, and all of that is an exercise is pure speculation. We saw a very spread out 4-4-2 formation on Saturday. Damir Kreilach and Rubio Rubin were far up the field, with little defensive support. We had miscommunication on defense, including an exchange between Braian Ojeda and Brian Oviedo. Ojeda was indicating that Oviedo had not been in position and was marking the wrong person.
Once again, speculation. Was there a breakdown in the intended formation? Possibly. Did our formation get exploited by Austin's coach and team? It sure seemed that way, and that leads to a possibly unpopular pick for player of the match.
This week, once again, Braian Ojeda. While Ojeda has not been on the receiving end of much praise from some, this week, as last week, he was statistically the highest rated player on the field for RSL. He has been making passes, disrupting plays, and while he may not seem to be in the right places at times, statistically he is distributing the ball, he is dispossessing players on the other team of the ball, and he is making plays when he is on the ball. This does not take into account where he is supposed to be, or if he is coming back when he is supposed to be on defense, hence the controversial pick.
So, as a caveat, he is the player of the match this week, because of three things, first, he was statistically solid. Second, on paper, he didn't make too many mistakes. And third, no one else really showed up on Saturday. Is he super exciting to watch sometimes? Maybe not, but he has been a solid addition to the midfield and has also been making a solid case to continue to start even as other midfielders return to the lineup.
Next week, we just might have to have an emotional pick, someone who is just exciting to watch, or is giving their all on the pitch, rather than just the statistical winner. There are other factors than just stats that go into a pick for the player of the match.
It would also be nice to give the player of the week to a player who scored a brace, or a hat trick! It has been since Sept. 1, 2018 when Damir Kreilach scored a hat trick against the LA Galaxy. I think it is about time for another one!