RSL looks to strengthen squad through fitness returns, young additions
RSL's transfer dealings have focused largely on youth in 2023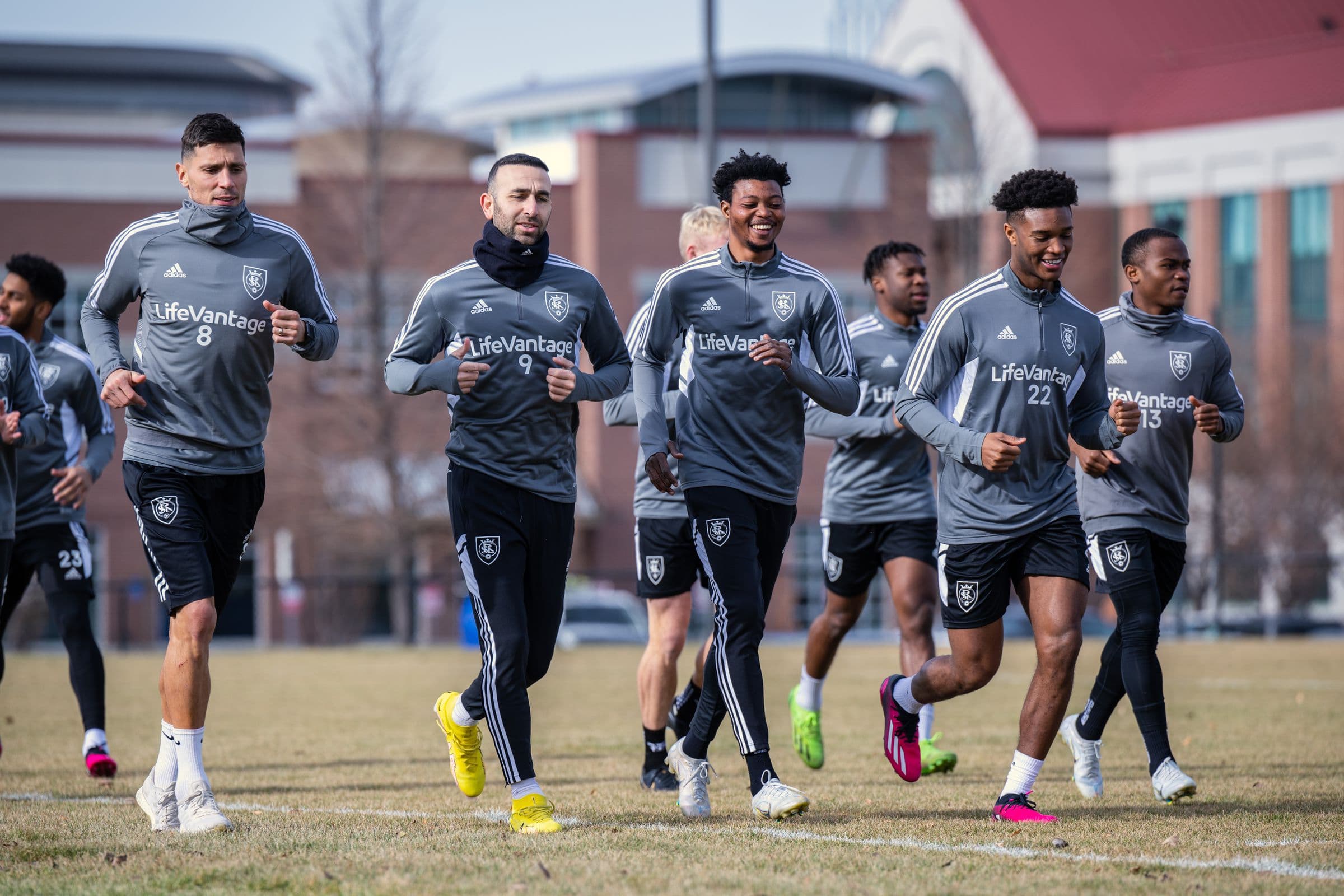 Lucas Muller | Wasatch Soccer Sentinel
Real Salt Lake's transfer dealings have been largely confined to younger players through 2023, with the biggest, Carlos Andrés Gómez, arriving as a U-22 Initiative Player.
Gómez, 20, comes from Millonarios FC in Colombia on the back of a substantial transfer outlay. Of course, the terms of that deal weren't disclosed, but the club has been quick to talk about the 'club-record' nature of the deal.
RSL general manager Elliot Fall described Gómez as at the top of the club's transfer aims.
"He's a guy that can step in as soon as he gets here and help our team right away and long term be even more impactful," Fall said. "We're thrilled to have him. It's one of the pieces of the offseason that we were able to check."
Of course, Gómez is not the only addition. The club focused their efforts on the 2023 MLS Draft, selecting three players in the first round and marking the first time since 2008 that the club drafted more than one player in that round. That draft saw the club select Tony Beltran and David Horst.
Ilijah Paul and Bertin Jacquesson are basically guaranteed roster spots, as they are Generation Adidas players, but uncertainty remains around 25th overall pick Emeka Eneli, as well as later picks Amferny Sinclair and Moses Mensah.
Eneli, Sinclair and Mensah remain part of the club's preseason roster, as well as invitees Moses Nyeman, and early indications are that all four will be traveling with the team to preseason in Arizona.
Ethan Kershaw of Wasatch Soccer Sentinel and RSL Season Pass was on the scene when RSL general manager Elliot Fall spoke with gathered media members on Tuesday. An excerpt of Fall's words follows.
You're never completely happy, because you always want to continue to improve the roster. We were able to get our number one target in one position that we felt was an area of need. We were able to get that across the line.

We've been able to get some guys healthy that can have an impact for us last year that weren't last year. I mentioned Damir, another one: Rubio Rubin, this year, came in healthy and fully fit, as opposed to last year, when he had just had surgery, essentially, and struggled for a long time to get fit and sharp. He's fit and sharp right now. He's looking really good.

We're also going to get a preseason in and full season in with some of the guys that we brought in the middle of last year also, so Anderson (Julio), Jefferson (Savarino), some of those guys. The young guys we got in the draft have looked really good and are guys we're all really excited about. We still have the flexibility to make another couple moves.

Is it perfect? It's never perfect. You always want things to be done faster. But the reality is, it's a tough environment to bring players in and get them in on day one of preseason. There wasn't a whole lot of business going on when the World Cup was going on.

None of this is to make excuses. Would it be nice if one or two of these deals were done right now? Sure. I think we're getting close, and what's most important … it's way more important that we get the right deal than we get the fastest deal.

At this point last year, if we had purchased Anderson Julio at the price we had him available for, we wouldn't have a DP slot to be working with right now. Instead, we now have Anderson on a deal that works for us and allows us flexibility. Not to say any of these current deals are the exact same thing, but we're moving in the right direction and excited about where things are headed.