The Salt
How deep is RSL's roster heading in to 2023?
Preseason's about to be underway. Is RSL deep enough?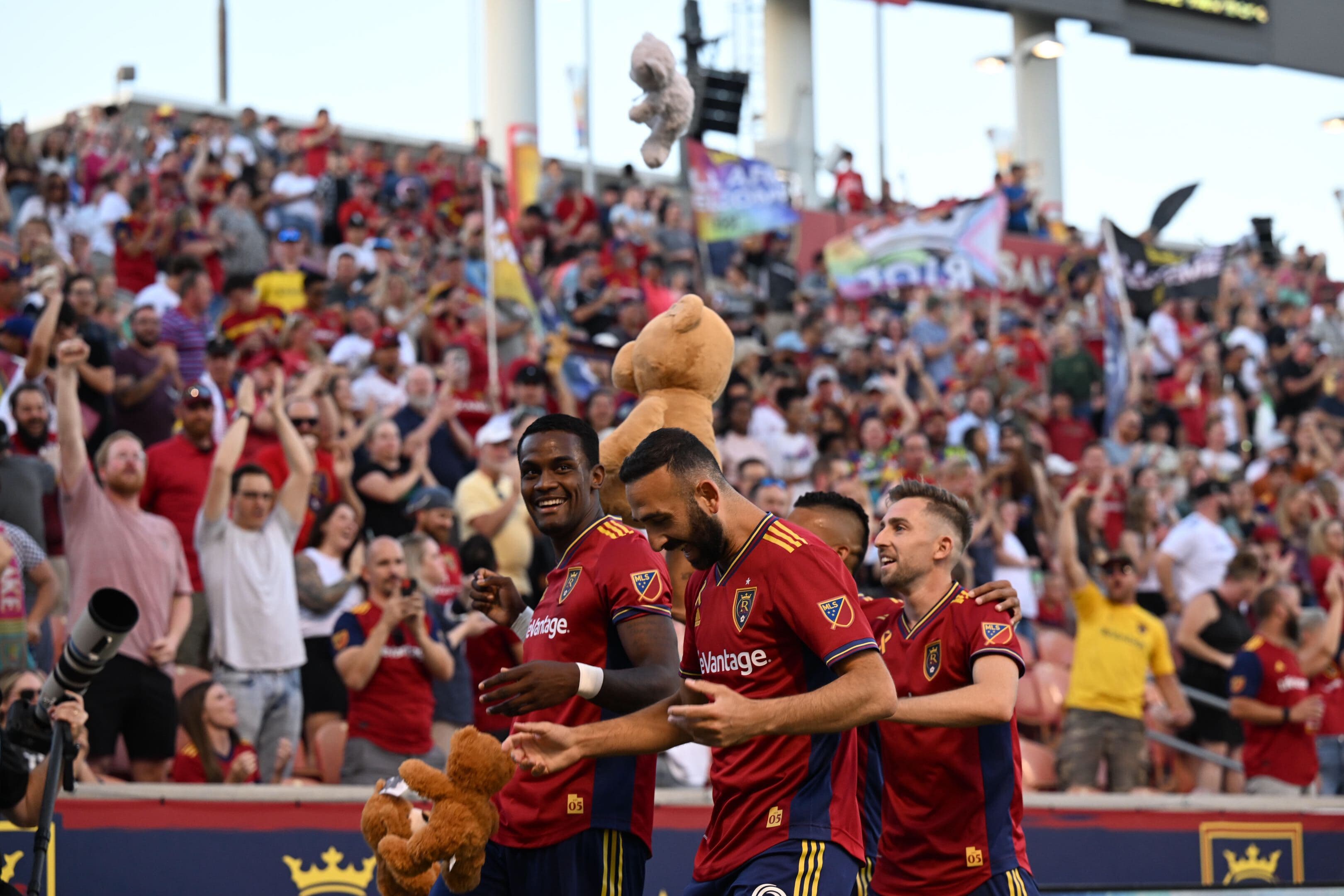 Lucas Muller | Wasatch Soccer Sentinel
With preseason starting officially Friday --- yes, tomorrow, if you're reading this on the day of publication --- Real Salt Lake's roster should be starting to take some shape.
And if it is, today's a good day to start looking at the depth of the team. Obviously we expect signings, with rumors circling around one Carlos Andres Gomez at right wing, but we can't evaluate the team on what may happen. All we've got is what's here right now, and maybe that will help us evaluate where things stand.
Rather than do this positionally, like I've usually done in the past, I wanted to go through by the appropriate level of play expected from the players in question. That may help us to gain a more full picture of where the team's sitting now. We'll probably go through the depth in other ways over the course of preseason, but let's kick things off in this way.
Usual starters
Or, nearly guaranteed starters, I suppose. Nothing in life is guaranteed, and Damir Kreilach's injury crisis in 2022 should be evidence of us needing to keep our expectations a bit more human.
Andrew Brody
Justen Glad
Zac MacMath
Braian Ojeda
Bryan Oviedo
Pablo Ruiz
Jefferson Savarino
Marcelo Silva
These eight players are the ones I expect to be on the team sheet on day one. This could of course change. Andrew Brody might be overtaken by a right back signing, should one happen. Braian Ojeda is on loan and we don't yet have clarity on if he remains throughout the year. Marcelo Silva has just one near-constant season under his belt with RSL.
Sometimes starters
Scott Caldwell
Maikel Chang
Damir Kreilach
Jasper Löffelsend
Justin Meram
I think these are all somewhat self-explanatory. Caldwell could be a starter, depending on the system we decide to employ. Chang has proven an excellent rotation option but probably the first spot to upgrade from our starters in 2022. Kreilach has huge question marks above his head, as he needs to recover from injury. Löffelsend could end up a starter, but will he? He dropped to the bench when Ojeda arrived. Was he just running on fumes playing significant minutes in his first MLS season? Justin Meram is a little more clear; he cannot play every match, and when we tried to do just that, he struggled down the line.
Regularly on the bench
Tomas Gomez
Erik Holt
Anderson Julio
Diego Luna
Danny Musovski
Ilijah Paul
Rubio Rubin
Nothing too controversial here, I suspect. Gomez is a dedicated backup goalkeeper at this point. Holt seems like a stop-gap at best. Julio barely saw the field after signing with RSL full-time in 2022. Luna? Well, I'd love to see him start, but I get a strong feeling that won't be happening any time soon. Musovski may as well have been a ghost after signing with RSL. Paul is going to have make a big jump up to MLS, and maybe he can. Rubin? Well, I honestly don't know what the future holds for him here, and I wouldn't be surprised if he was offloaded.
Likely splitting Monarchs minutes
Zack Farnsworth
Bode Hidalgo
Bertin Jacquesson
Jaziel Orozco
In the case of Farnsworth, Hidalgo, and Orozco, I suspect all three of these players will regularly see minutes with Real Monarchs, but in all three cases, I can see a case for giving them a spot on the bench regularly. All three play in positions that we expect usual starters, and all three need minutes to develop. We saw Hidalgo play important minutes down the stretch, so he's probably the closest to the first team at this point.
Jacquesson, on the other hand, presents more unknowns. He's a draft pick on a GA contract, so he's already an MLS player, and as such, he'll take up a first team roster spot. (Not on the senior roster --- that's the magic of GA. Senior roster money for a supplemental roster spot, paid for by MLS.)
Real Monarchs players on RSL contracts
Gavin Beavers
Julio Benitez
Axel Kei
Jude Wellings
I know you all want to see Axel Kei playing minutes for Real Salt Lake. I don't think that expectation fits, mostly because he's still a child. Benitez and Wellings are probably much further off than Kei, too. Gavin Beavers, on the other hand, just needs minutes, and I don't think we see him for RSL unless there's an injury crisis.
Real Monarchs players: Drafted players
Emeka Eneli
Amferny Sinclair
Moses Mensah
I don't expect these players to sign first-team contracts. Maybe they will, but it's so unlikely.
I dunno
Your guess is as good as mine. I don't think he's coming back, but you know what? Weird things happen every single day.